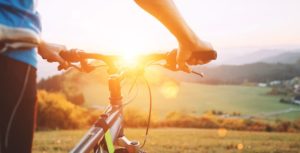 Discover the freedom and flexibility of self-guided cycling tours in the stunning Vermont countryside around Brattleboro. Unlike expensive, rushed guided biking tours, Diverse Directions offers the ease of setting your own pace and choosing your own accommodations. Cyclists get all the support of big tours but without being locked into limited start or end dates. In other words, you get to choose your own schedule, route and who cycles with you. And all the routes are well researched, with easy-to-read written instructions, and downloadable GPS map.
It's no surprise they offer a large selection of tours that begin in and around Brattleboro. The Brattleboro-Bellows Falls Hub & Spoke Tours takes advantage of this lively town's proximity to the pristine landscape. The Inn on Putney Road is proud to offer our wonderful guest suites through the tours' list of Brattleboro Bed and Breakfasts. Our park-like setting is very private yet only a short walk to the energetic downtown of Brattleboro. Our relaxing, luxurious rooms and gourmet breakfasts will have you rested and ready for another day of biking. Book your Brattleboro summer vacation filled with scenic cycling tours through the lovely Vermont countryside.
Brattleboro Hub Cycling Tours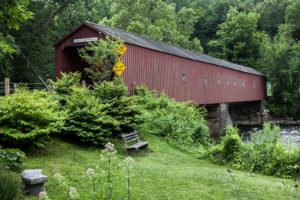 Brattleboro makes the perfect hub for multiple cycling tours. Not only does the town have a great entertainment, shopping and restaurant scene, but also easy access to the gorgeous Vermont countryside. There several to choose from with differing degrees of difficulty but all have amazing views.
After a restful night's' sleep and satisfying breakfast at the Inn on Putney Road riders will get a brief orientation of the tour. They'll also test out their bikes before beginning the cycling trips. The tours through historic towns, quaint cover bridges and along side the Connecticut River have relatively easy terrain. Tours can range between 11 to 33 miles and some have a few steep climbs. Many also offer stops to cool off with a refreshing swim, so pack your bathing suit.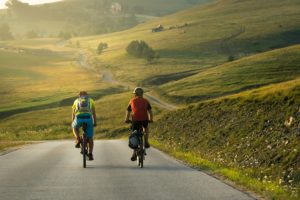 Spend the glorious summer days exploring all the day trip rides that begin in charming Brattleboro. There're tours with a variety of lengths and difficulty. Have an easy day pedaling to a charming town, through a tranquil forest or along a shimmering river. Then challenge yourself another day with an all-day excursion that includes steep climbs and mountain views. You get to customize it to fit your interests and schedule.
After your cycling adventures return to our serene Brattleboro location. Soak tired muscles in our relaxing hot tub or your own private bath. Then stroll to downtown Brattleboro for some shopping, live music or a movie at the historic Latchis Theater. Then top off the perfect day with a romantic dinner in a intimate cafe or a lively pub with views of the Connecticut River. Reserve your elegant guest suite with us today for an amazing biking getaway.