Room Rates
Room rates assume single or double occupancy and include morning juice and coffee, a full breakfast and complimentary use of common areas. Room rates are reviewed periodically and subject to change without notice. Although every effort is made to keep all stated rates on the internet and in print accurate, stated rates in affect at time of booking will supersede any rates printed on the website, print material or other sources that are outdated or in error. We appreciate you bringing any rate discrepancies to our attention.
A major credit card is required to secure your stay – you may pay with an alternate payment method at check in. We accept cash, traveler's checks, and most major credit cards.
Check In / Out
Check in is from 3:00 pm until 7:00 pm. Please let us know if you plan to arrive after 7:00 pm. Room check out is promptly at 11:00 am, although you're welcome to enjoy the property all day.
Advanced Reservations
Advanced reservations are strongly recommended so that you are able to visit us on your preferred date and stay in your preferred guest room.
Minimum Stay
A two-night minimum stay is generally required for Friday and Saturday night check-ins, as well as on holidays, during special events and during all of foliage season. Some special events and holidays may require a three-night stay However, please call to see if it is possible to honor your specific travel or one-night requests, which may be granted under certain circumstances, as we work hard to accommodate guest requests when we are able.
Deposit
A deposit in the amount of one night or 50% of the stay (plus the full charge for any packages, gifts or add-ons) whichever is greater, is required at time of booking. If using a gift certificate, the deposit will be charged as normal to hold the reservation.  If the amount of the gift certificate is greater than half of the entire reservation, the excess deposit will be credited back on the credit card used for making the reservation The remainder of the charges for your stay will be charged at check in.
Cancellations
As a small property, cancellations and "no shows" affect us greatly.  For this reason, we prefer as much notice as possible if you must cancel. Unless the reason for the cancellation is related to Covid-19 — (illness, exposure, care for others, travel restrictions, event cancellations, safety concerns) —  if you must change or cancel any part of your reservation, notice of fourteen (14) days prior to the date of arrival must be given to avoid potential forfeiture of the entire cost of the reservation (see below). All cancellations may be subject to a $25 per room administrative/cancellation fee. Reservations in excess of $1,500 may be subject to a $100 administrative/cancellation fee. In the event the cancellation is received less than fourteen (14) days prior to your arrival, the full amount of the reservation will be charged, and is non-refundable, unless we can re-book the room, or the reason for the cancellation is related to Covid-19 as stated above. Early departures fall within our cancellation policy. We cannot be responsible for winter weather conditions, and weather is not a valid reason for cancellation. If cancellation is a possibility we would suggest the purchase of travel insurance. A 30-day cancellation notice is required on whole house bookings and for holidays and special events.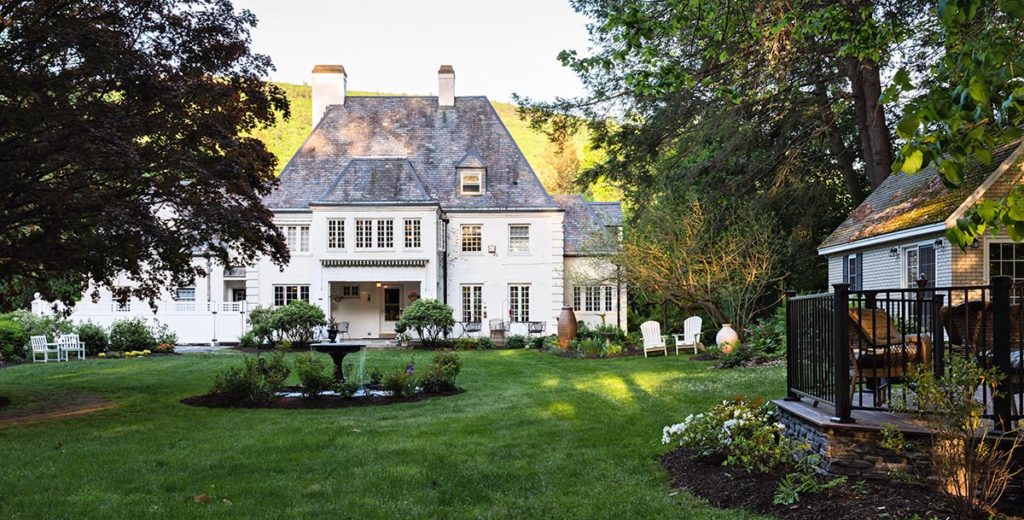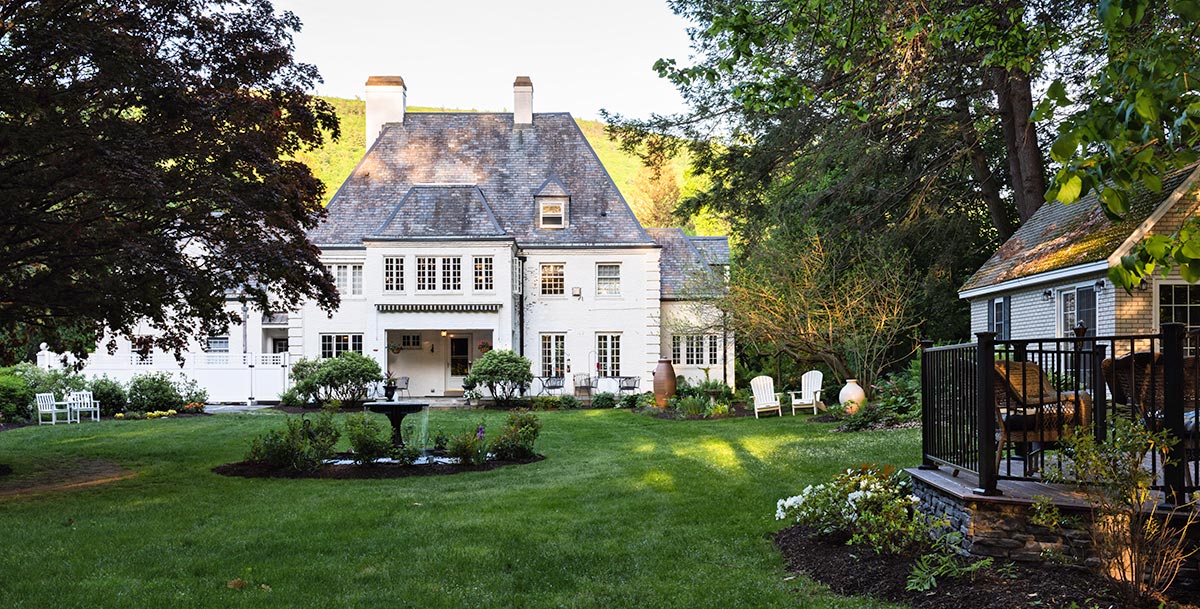 Children
Guests with older children are always welcome at the Inn, however our Bed and Breakfast is not appropriate for very young children or infants, unless special arrangements are made in advance. Please call us if you wish to make a reservation with a very young child or an infant. We cater primarily to couples and individuals on business or looking for a respite from the hectic pace of today's world. Specific guest rooms are better suited for a 3rd person in a room as they can accommodate a roll-away. As the rates are based on single or double occupancy, there is a $35 fee per person per night for an additional person in any guestroom.
Pets
Although we love animals, out of consideration for all of our guests, the Inn does not allow animals (other than service animals) on premises. We will gladly recommend boarding facilities nearby for your four-legged travel mate.
Parking
Parking on site is limited to guests only as we have only one parking space per room. Please let us know in advance if you will need parking for more than one vehicle.
Smoking
The Inn on Putney Road is a completely smoke-free bed and breakfast inn and our home. There is no smoking allowed inside the building. Smoking is allowed outside at designated areas only. Ash trays are available for your use outside. Please smoke away from the house, doorways, or open windows and please pick up any remnants.  We reserve the right to charge the credit card on file a $300 fee to cover the cost of deep cleaning and/or replacing upholstered furniture, window treatments, rugs and bedding if it is determined that a guest has violated the Inn's policy and smoked in any location inside the Inn.If evidence of smoking is found in your room, cleaning charges of $300 will be billed to your credit card.
Breakfast
We serve a fixed 2 or 3 course gourmet breakfast every morning between 8 and 9:30 a.m., although we can adjust times if needed. For our business travelers on Monday – Thursday with notice, we can prepare breakfast as early as 7 a.m. if needed. We are happy to prepare our delicious breakfast for those not staying at our inn. We require advance notice and charge $20 per breakfast guest.
Rates
Our rates are based on double occupancy (single occupancy for business rates) and are subject to a 9% Vermont Meals and Rooms Tax and 1% Brattleboro Local Tax (not included). The charge for an extra person is $35 per night and includes breakfast.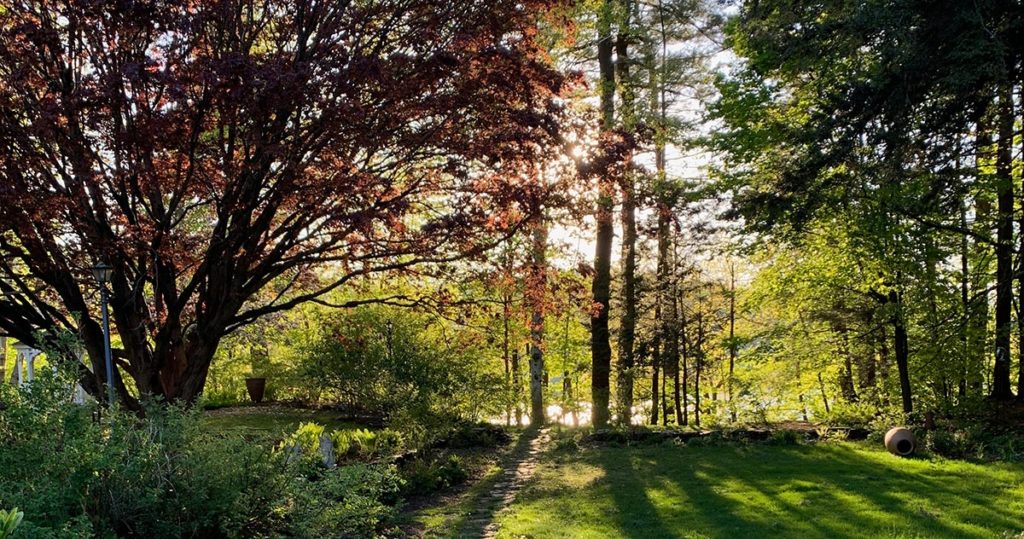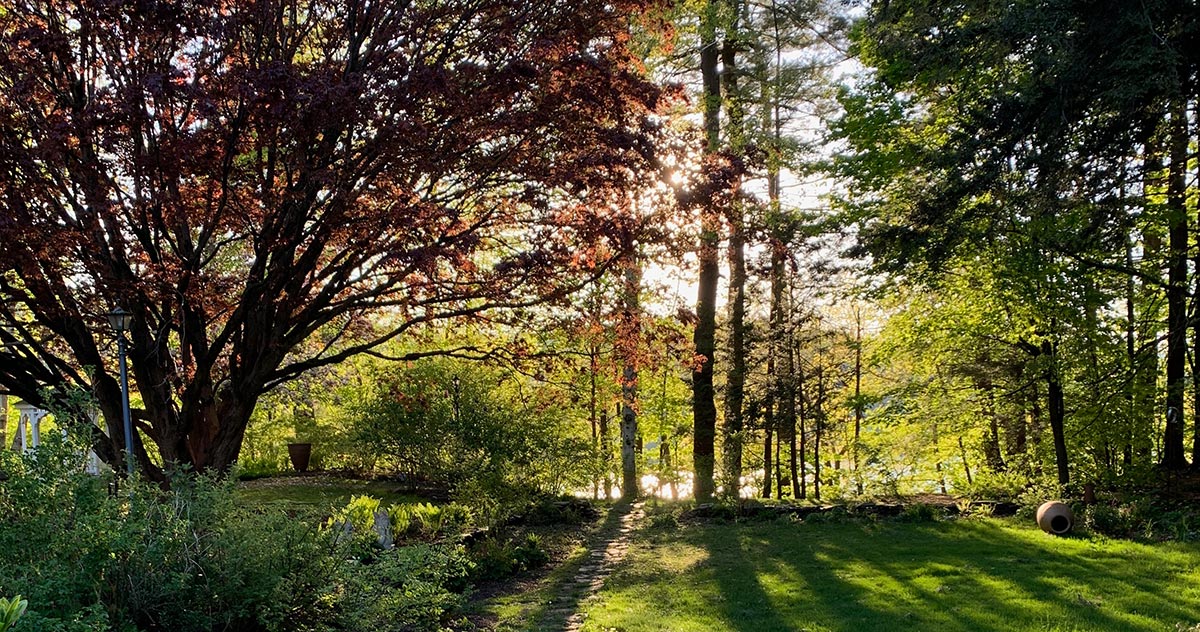 Prevailing Lodging Tax

All reservations and meal add-ons are subject to the State of Vermont's prevailing Meals and Rentals Tax requirements. Current rates are 10% lodging and prepared food.
Gift Certificates and Gift Cards
Although our Inn gift certificates do not have black-out dates, some types of gift certificates and gift cards may have them. Therefore, we ask that you book your reservation directly with the Inn and mention your certificates/cards when making your reservation. Third party gift certificates are applicable to room rate only. Taxes and other charges will be billed directly. Not applicable with Special Offers and Packages.
Legal Notice
This is our home and we reserve the right to refuse service to anyone. We are not responsible for accidents or injury, damages to personal property or vehicles or for the loss of money or valuables of any kind.
Forgotten Items
Items left behind at the Inn can be sent to you via mail at your request. The cost of shipping will be billed to your credit card.
Environmental Policy
The Inn on Putney Road Bed and Breakfast is committed to protecting the environment, the health and safety of our employees, and the community in which we conduct our business. It is our policy to seek improvements throughout our business operations to lessen our impact on the local and global environment by conserving energy, water, and other natural resources; reducing waste generation; recycling and purchasing recycled products; and reducing our use of toxic materials. We believe that as a business we have a responsibility not only to minimize our impact but also to make environmental policy a key and integral part of our business strategy.
All policies above are subject to change and in the case of discrepancies the policy in effect at the Inn will prevail. Policies stated above were last reviewed 6/8/2020.