One of our signature breakfast dishes is our Peach Melba French Toast.  This guest favorite is a twist on a classic dessert with an interesting back story.
The Peach Melba is a classic dessert, invented 
in 1892 by the French chef Auguste Escoffier at the Savoy Hotel in London to honor the Australian soprano, Dame Nellie Melba.  Escoffier created his new dessert, and displayed it in an ice sculpture of a swan. The swan carried peaches which rested on a bed of vanilla ice cream, topped with spun sugar. In 1900, Escoffier revised his creation for the occasion of the opening of the Carlton Hotel, where he was head chef.  In his updated version of the dessert, he omitted the ice swan and topped the peaches with raspberry purée.
We have taken inspiration from this wonderful ice cream treat to make a special breakfast for our guests.  So, here is the recipe for you to make this delicious breakfast at home.
1 cup packed brown sugar
1/2 cup butter
2 Tsp water
sliced peaches (fresh or canned)
sliced bread (enough to cover 9×13 baking dish)
6 eggs
1-3/4 cups whole milk
1 Tbs vanilla extract
1 tsp ground cinnamon, or to taste
fresh raspberries
Raspberry coulis
In a saucepan, melt butter and add water.  When melted, add brown sugar and bring to  a boil, then reduce heat to low and simmer for 10 minutes, stirring frequently.
Pour the brown sugar mixture into a 9×13 baking dish and spread to cover bottom of dish completely.
Place peaches in layer over brown sugar and cover completely with sliced bread
In a medium bowl, whisk together milk, eggs, vanilla, and cinnamon.  Pour mixture over bread.
Bake at 350 degrees for 30 to 35 minutes, or until bread is golden brown.
Carefully cut and lift out pieces, flipping them over so that peaches are face up.
Drizzle raspberry coulis over french toast and place fresh raspberries on top.
When selecting bread for this recipe, I recommend that you choose a heartier bread with a little more body than white bread.  I commonly use 12 grain, oat nut, or thick cut french bread.
I hope you enjoy serving this dish to your family and friends!
– John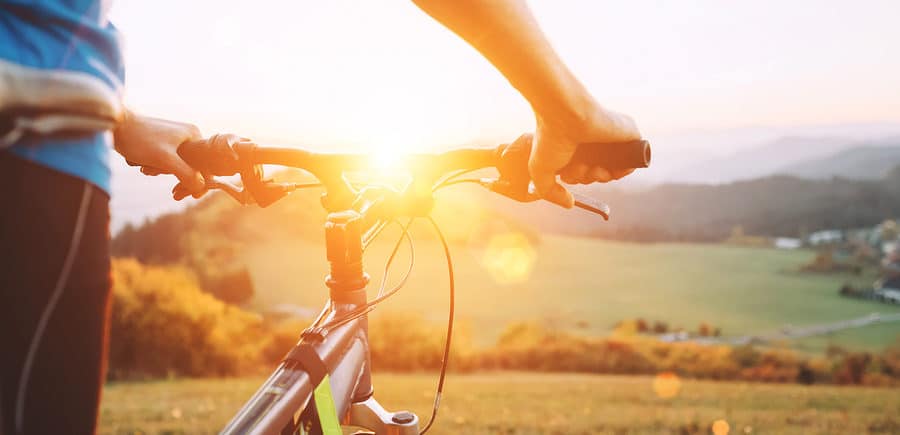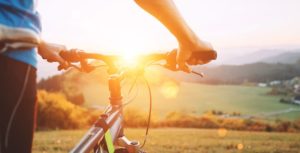 Discover the freedom and flexibility of self-guided cycling tours in the stunning Vermont countryside around Brattleboro. Unlike expensive, rushed guided biking tours, Diverse Directions offers the ease of setting your own pace and choosing your own accommodations. Cyclists get all the support of big tours but without being locked into limited start or end dates. In other words, you get to choose your own schedule, route and who cycles with you. And all the routes are well researched, with easy-to-read written instructions, and downloadable GPS map.
It's no surprise they offer a large selection of tours that begin in and around Brattleboro. The Brattleboro-Bellows Falls Hub & Spoke Tours takes advantage of this lively town's proximity to the pristine landscape. The Inn on Putney Road is proud to offer our wonderful guest suites through the tours' list of Brattleboro Bed and Breakfasts. Our park-like setting is very private yet only a short walk to the energetic downtown of Brattleboro. Our relaxing, luxurious rooms and gourmet breakfasts will have you rested and ready for another day of biking. Book your Brattleboro summer vacation filled with scenic cycling tours through the lovely Vermont countryside.
Read more

Located in Brattleboro Vermont our Bed and Breakfast is a great location for your next getaway to Vermont.
Awards and Distinctions