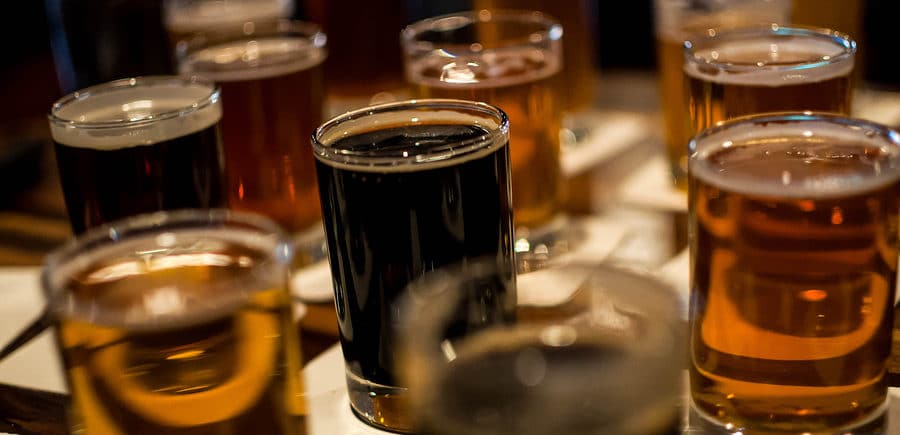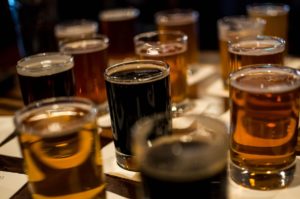 The Whetstone restaurant has the distinction of being a local and visitor favorite in charming Brattleboro Vermont. The amazing location, overlooking the gorgeous Connecticut River, makes it the preferred hangout for residences and those vacationing in Brattleboro. However it's also a destination and beloved for the dizzying choices of New England beer. With an on-site brewery of their own and a rooftop biergarten, they have created beer heaven on earth. Lastly the food exceeds pub food expectations, giving standard fare a gourmet twist. 
The co-owners of Whetstone, Tim and Amy Brady, were busy running Inn on Putney Road bed and breakfast when a rare opportunity popped up. The cherished Riverview Café became available for purchase. Joined by David Hiler the three decided to take the plunge and buy the restaurant. After a lot of hard work, remodeling and renovations, the new Whetstone restaurant opened. Its wonderful view, beer, food and reputation make it the place to go when vacationing in Brattleboro.
John & Cindy Becker, the current innkeepers at the Inn on Putney Road, invite you to stay at their elegant bed and breakfast when visiting Brattleboro. The tranquil setting is walkable to the city's lively downtown yet feels like a private retreat. The 6 generous guest suites offer all the comfort and luxury expected in an exceptional bed and breakfast experience. Relax in the lush, mature gardens, play a game of pool or sip a glass of wine in front of the living room fireplace. Each morning wake to a two or three course gourmet breakfast that will have your ready to explore Brattleboro and the surrounding New England countryside. Reserve your perfectly appointed guest room today.
Read more

Located in Brattleboro Vermont our Bed and Breakfast is a great location for your next getaway to Vermont.
Awards and Distinctions