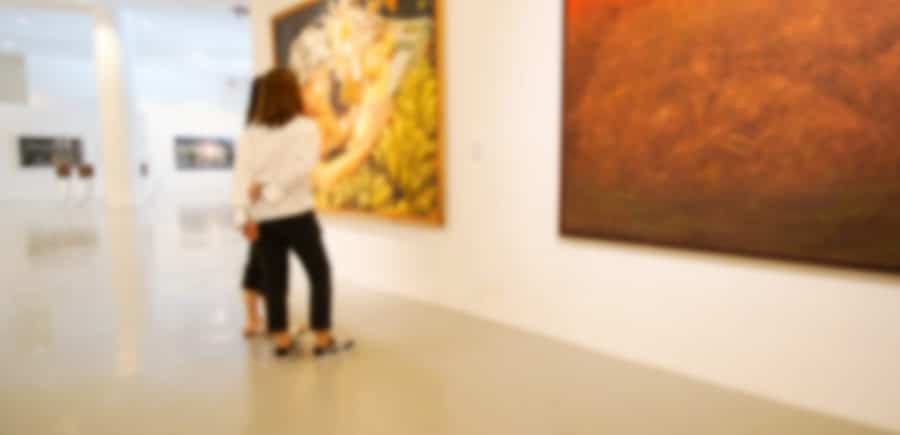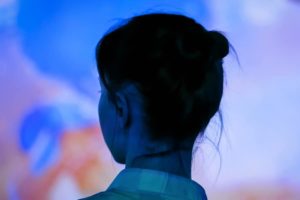 The Brattleboro Museum and Art Center, located in the heart of downtown Brattleboro, also serves as the art hub for the community. Founded in 1972, BMAC contains six very active galleries in its historic Union Station building. They take pride in rotating exhibits about every three to four months. This not only keeps a visit there fresh and exciting but adds up to 15 to 20 art shows a year. In addition to showcasing works of talented artist, the Brattleboro Museum and Art Center also hosts dozens of concerts, art talks, workshops and film screenings. When visiting charming Brattleboro for a vacation, be sure to check out the fascinating art and events at the museum.
The current exhibits display the wide range of styles and materials used to create an interesting art experience. The Brattleboro Museum and Art Center shows opening in the new year will immerse you in installation creations, sculptural abstract paintings, and a retrospective of an ever evolving landscape artists. Open your eyes and mind to some truly intriguing exhibits:
María Elena González's Tree Talk – The gallery is transformed into a multimedia experience using video, sound, drawings, and collage that celebrates the graceful birch tree.

Doug Trump's By Rail – A local Vermont artist repurposed window trim and sash boards into layered and textured abstract paintings with sculptural elements.

Fafnir Adamites's Interfere – Another installation piece, but created by sculpting textiles of felted wool and burlap. The large dark and weighty art conveys a sense of overwhelming oppression.

Gordon Meinhard's The Lives of Tables – While this is a series of still life paintings, done in an expressive style, the subjects come to life, vibrating with energy and personality.

Observed/Abstract – This retrospective of painter Thelma Appel, a founder of the Bennington College Summer Painting Workshop, takes visitors on a journey through her artistic progression. 
Brattleboro loves its "artsy" reputation and there's no better place to see this creative culture than the Brattleboro Museum and Art Center. Whether you're visiting to ski, hike, or bike while staying at our lovely New England town, the BMAC is a must see during your stay. The elegant Inn on Putney Road bed and breakfast offers superior accommodations within walking distance of Brattleboro's lively downtown. Wake each morning to a gourmet breakfast with views of our serene wooded setting. Reserve your beautiful guest suite with us today for a picture perfect Vermont vacation in 2020.
Read more

Located in Brattleboro Vermont our Bed and Breakfast is a great location for your next getaway to Vermont.
Awards and Distinctions