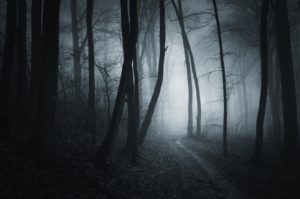 Now that Labor Day Weekend has passed, we can officially, though reluctantly, say goodbye to summer, and welcome the fast-approaching fall. Vermont's trees are already showing hints of their colorful autumnal hues, which means now is the perfect time to plan a getaway to Brattleboro.  As the air begins to cool, we'll soon be surrounded by fall's hallmark hues of crimson, orange, yellow, and green. But, there's more to fall in Brattleboro than pretty fall colors. Do you believe in ghosts? There's a spooky side to Brattleboro's history, and this fall is a wonderful time to go on a haunted adventure. Book your room at our luxury Bed and Breakfast today!
The Most Haunted Places in Brattleboro
We expect a lot of guests to come through Brattleboro during the months of September and October. The peak fall foliage season typically stretches from mid-September through mid-October, and there are plenty of hikes and scenic drives in the area that will take you into the colorful heart of fall. While you're in town, it's also a great time to experience a different side of Brattleboro; the haunted side!  There are several reports of haunted buildings and cemeteries within an hour of the Brattleboro area, but here are a few of our favorite haunted destinations to see this fall:
Beyond relishing the gorgeous hues of fall and scaring yourself silly at these haunted destinations, there's plenty to do in the Brattleboro area this fall. Start your fall getaway off on the right foot, and book your stay at our romantic Inn today.