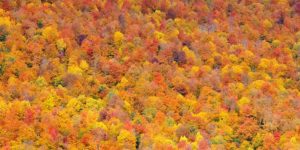 Fall has arrived and the Vermont landscape is exploding with color. The forests and mountains are glowing with bright reds, yellows and oranges. In addition to endless hiking choices, visitors can explore stunning autumn views on country drives or scenic train rides. Nestled amid lush forests, rolling hills and historic farms, discover the lively small town, Brattleboro. Just a short walk from the active downtown, stay at the Inn on Putney Road Bed and Breakfast. Our French Provincial manor has a serene, private location with comfortable classic guest suites. Book your room with us today for a romantic fall getaway.
Read more
Fall is officially here in Vermont, which means it's one of the busiest times of year.  People from all over the country flock to this stunning little corner of the world each fall to witness Mother Nature's great fall color show.  The beauty of fall in Vermont is undeniable. Everywhere you turn, from now through October, the hills are lit up in a variety of colorful hues, from the crimsons and fiery oranges, to bright pops of yellow and green. Though many choose to take in fall's splendor from the warmth of their car, it can be even more invigorating and rewarding to embark on one of our regional hiking trails during the brisk fall months. Breathtaking views from the top while breathing in the crisp, autumn air is an experience you won't soon forget. Book your stay at our Vermont Bed and Breakfast today, and discover another side of fall in Vermont.
Read more

Located in Brattleboro Vermont our Bed and Breakfast is a great location for your next getaway to Vermont.
Awards and Distinctions