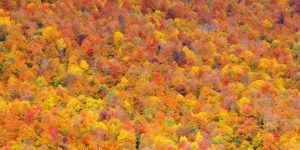 Fall has arrived and the Vermont landscape is exploding with color. The forests and mountains are glowing with bright reds, yellows and oranges. In addition to endless hiking choices, visitors can explore stunning autumn views on country drives or scenic train rides. Nestled amid lush forests, rolling hills and historic farms, discover the lively small town, Brattleboro. Just a short walk from the active downtown, stay at the Inn on Putney Road Bed and Breakfast. Our French Provincial manor has a serene, private location with comfortable classic guest suites. Book your room with us today for a romantic fall getaway.
Fall Hikes and Walks
On crisp, sunny fall days, nothing is better than a revitalizing hike through the dazzling forests. Some lead to breathtaking vistas, while others travel along stream-side trails and over rustic bridges. Whether you're looking for a challenging, steep climb or a quiet stroll among the falling leaves, the perfect hike can be found around Brattleboro.
Here are some easy hikes with wonderful views to discover:
Hogle Wildlife Sanctuary – This lovely walk is just steps from the Inn's backyard. It's a picturesque, one mile trail along a pond and leads to a 3.5 acre bird sanctuary.

Retreat Trails

 – This property has 9 miles of trails through forests and along a historic farm. They will also be hosting their Harvest Festival on October 13th. After a exploring the trails join the day-long celebration with cider pressing, campfire cooking and local craft beer.

West River Trail

– This former railbed has been transformed into 36-miles of scenic trails, and the lower section can be picked up in Brattleboro.

Fort Dummer State Park – Find three easy hikes at the 217 acre historic park. The Sunset and Sunrise trails both offer great overlook views, while Broad Brook Trail leads to a pond flanked with dramatic sheer rocks.
Bonnyvale Environmental Education Center

– Hike the 2 miles of trails through a forest of majestic maples that leads to sweeping views from Heifer Hill. Add an informative "Walks and Talks" hike covering autumnal topics such as mushroom hunting, foraging and foliage photography.

Sweet Pond State Park

– This easy 1.3 trail circumnavigates Sweet Pond and has four vantage points overlooking it. A wonderful place to photograph the brilliant colors reflecting off the calm water.

Chesterfield Gorge Natural Area

– Discover a lesser known trail with incredible scenery. The Wilde Brook cascades alongside this 1 mile trail and through an old growth forest filled with fascinating rock formations.
Hikers can explore these more challenging trails that lead to great summit vistas:
Fall Foliage Drives and Train Rides
In addition to all the spectacular hiking trails, enjoy the radiant fall colors on a relaxing drive or train ride. Watch the landscape go by on the winding country roads or tracks curving through the countryside. Both are wonderful ways to see the luminous hues of the season's scenery.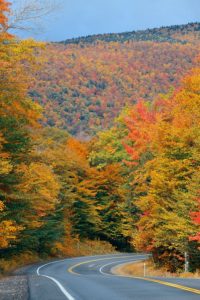 Set out for a driving adventure to explore great foliage viewing locations and quaint towns along the way. The Brattleboro to Whitingham through Mount Snow loop is a 100 mile drive with great viewing areas and charming towns along the way. Begin your journey in Brattleboro and on Route 9, also called the Molly Stark Byway. When reaching the Mount Snow ski area, take a scenic chair lift ride for amazing views of the Somerset Reservoir and Mount Monadnock. Plan a stop at Molly Stark State Park and hike up to the Mount Olga fire tower for magnificent views.
For a truly relaxing fall foliage experience, reserve a train excursion on the Green Mountain Railroad. Located about an hour north of Brattleboro in Chester the 3 hour rides depart at 10:00am and 2:00pm. Watch the beautiful scenery and enjoy a cocktail or a cup of hot apple cider. While traveling over a high trestle bridge offering sweeping views, listen to interesting talks about the local history.
Now is the time to plan your autumn vacation in lovely New England. Brattleboro has all the historic old town charm with a choice of modern restaurants and bars. Reserve your luxury guest room at the Inn on Putney Road Bed and Breakfast and visit Brattleboro at its most beautiful.