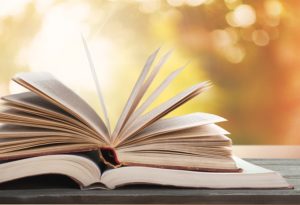 Famous writers have called Brattleboro home since the 1800's and a love of books is still strong in the community. The charming historic downtown has several independent bookstores along with its great restaurants and shops, making it the perfect location to host the Brattleboro Literary Festival. Since 2002 dozens of accomplished writers have come together for this celebration of the written word. And the Inn on Putney Road Bed and Breakfast, located close to all the activities, will be your quiet retreat at the end of the day. The elegant French Provincial manor has seven refined guest rooms with all the comforts. Wake up to a gourmet breakfast, and stroll the gardens before walking to the events downtown. Book your literary getaway with us today.
Writers of all Genres
Brattleboro's love affair with authors began over a hundred years ago. Notably, celebrated playwright and poet, Royall Tyler and famous author, Rudyard Kipling, both made Brattleboro their home in the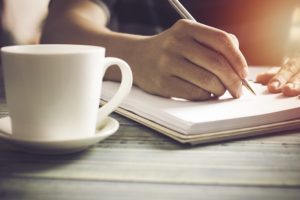 1800's. Since then the number of local authors has grown over the years, some celebrated in literary circles. In fact the first festival, in 2002, included Nobel Prize winner, Saul Bellow. And over 400 authors have participated since then. Many of them awarded high honors such as the National Book Award, National Book Critics Circle Award, Newbery Medal, and the Caldecott Medal.
The 2018 event takes place October 11th to 14th and is completely free to attend. Over the four days writers share reading and host panels in various venues in downtown Brattleboro. Book lovers of any genre will find poets, fiction, non-fiction, and young adult writers. Last year's event had more than 70 writers, editors and other publishing experts. This year's event also has an impressive list of authors attending. Learn more about the craft of writing from a favorite author or find a new, emerging writer at the events.
Explore Brattleboro Writers Lounge and Bookstores
While enjoying the festival, take advantage of Brattleboro's lively downtown. Enjoy the wonderful selection of restaurants and cafes. In addition to eclectic shops and galleries, check out the independent bookstores. Brattleboro Books carries all genres of used books and rare out-of-print ones as well. Mystery, crime or suspense lovers must stop by Mystery on Main Street to pick up a thrilling page turner. Local writers also gather Thursday nights at The Book Lounge held at Duo Restaurant. It's a relaxed space to socialize and discuss writing with other authors, poets and readers.
Brattleboro has a long and colorful history of supporting the art of the written word. Visit this literary town during the festival and fall in love with everything it has to offer. Reserve your luxury guest room at the Inn on Putney Road today for a book lover's vacation.