If you're looking for someplace beautiful, relaxing, and safe to visit this winter, we can't think of anything better than a Vermont getaway to our luxury Bed and Breakfast.  Our Vermont Bed and Breakfast is located in the charming town of Brattleboro, Vermont, the artistic hub of southern Vermont. Vermont's policies surrounding travel from neighboring states have been very strict over the past year, with current restrictions in place continuing to keeping Vermont safe.
Despite the travel restrictions, it's still possible to thoroughly enjoy a safe and relaxing Vermont Getaway. With just 6 guest rooms, a stay at our luxury Vermont Bed and Breakfast ensures you have a safe space in which to relax, free of the large crowds you'd encounter at hotels and resorts.  We're situated next to the West River, with miles of walking/snowshoeing trails accessible from our property, and plenty of space to spread out for adequate social distancing.
With spring just around the corner, there really is no better time to start planning your Vermont getaway, and there's no better place to do it than at our stunning Vermont Bed and Breakfast.  Book your room today!
A Vermont Getaway to Break Your Cabin Fever!
We take great care at our Bed and Breakfast to ensure you have a safe, clean, and enjoyable Vermont getaway.  Each of our 6 spacious guest rooms is thoroughly cleaned and sanitized prior to your arrival, and each of them offers a private full bathroom, individually ducted air conditioning and heat, seating areas, as well as a refrigerator, complimentary local sodas and snacks, and a full coffee and tea station, among other amenities.
We've taken every precaution necessary to ensure the safety of your Vermont getaway.  We even have 2 guest rooms in our carriage house, both of which have separate private entrances. You can read more about our COVID policies and our commitment to our guest's health and safety here.
Beyond offering luxurious guest rooms in which to relax and unwind, we also offer our guests a delicious and hearty breakfast each morning of their stay. As you awaken to the delicious aromas of breakfast being made for you, fresh in our kitchen, you'll know you're in for a treat. Breakfast at our Brattleboro Bed and Breakfast is a multi-course treat for the senses. We usually serve breakfast at individual tables in the dining room, though we're happy to accommodate requests to ensure you feel safe and comfortable, including offering in-room breakfast trays.
After breakfast, take the time to explore our expansive estate and meander the trails from our backyard. Our backyard overlooks the Retreat Meadows, a scenic body of water that was once a part of the Vermont Asylum for the Insane (the Retreat). These trails are beautiful any time of year, and offer a welcome and safe way to enjoy the outdoors during your Vermont getaway.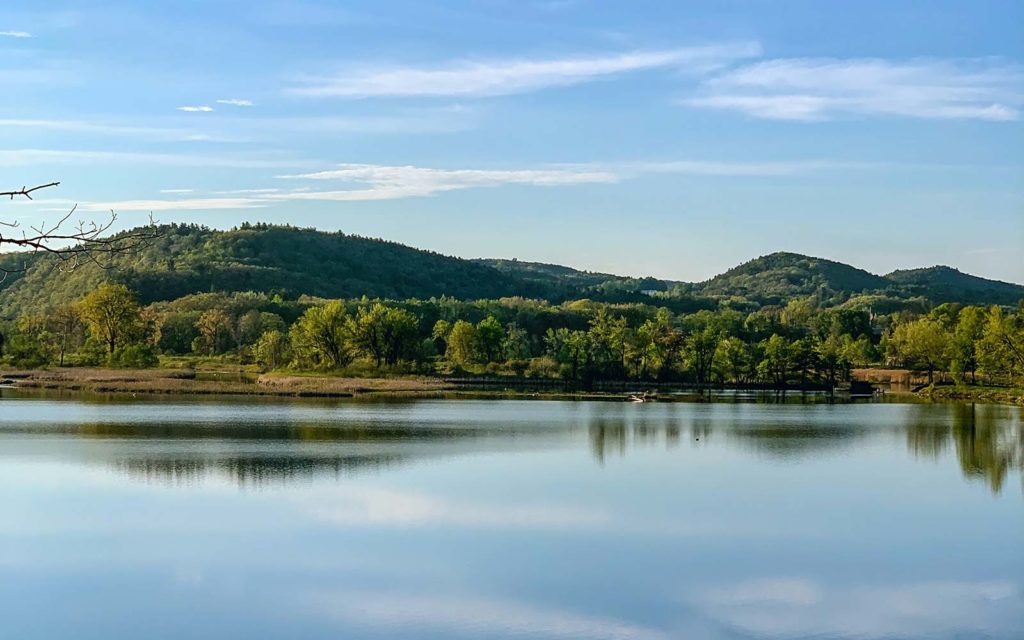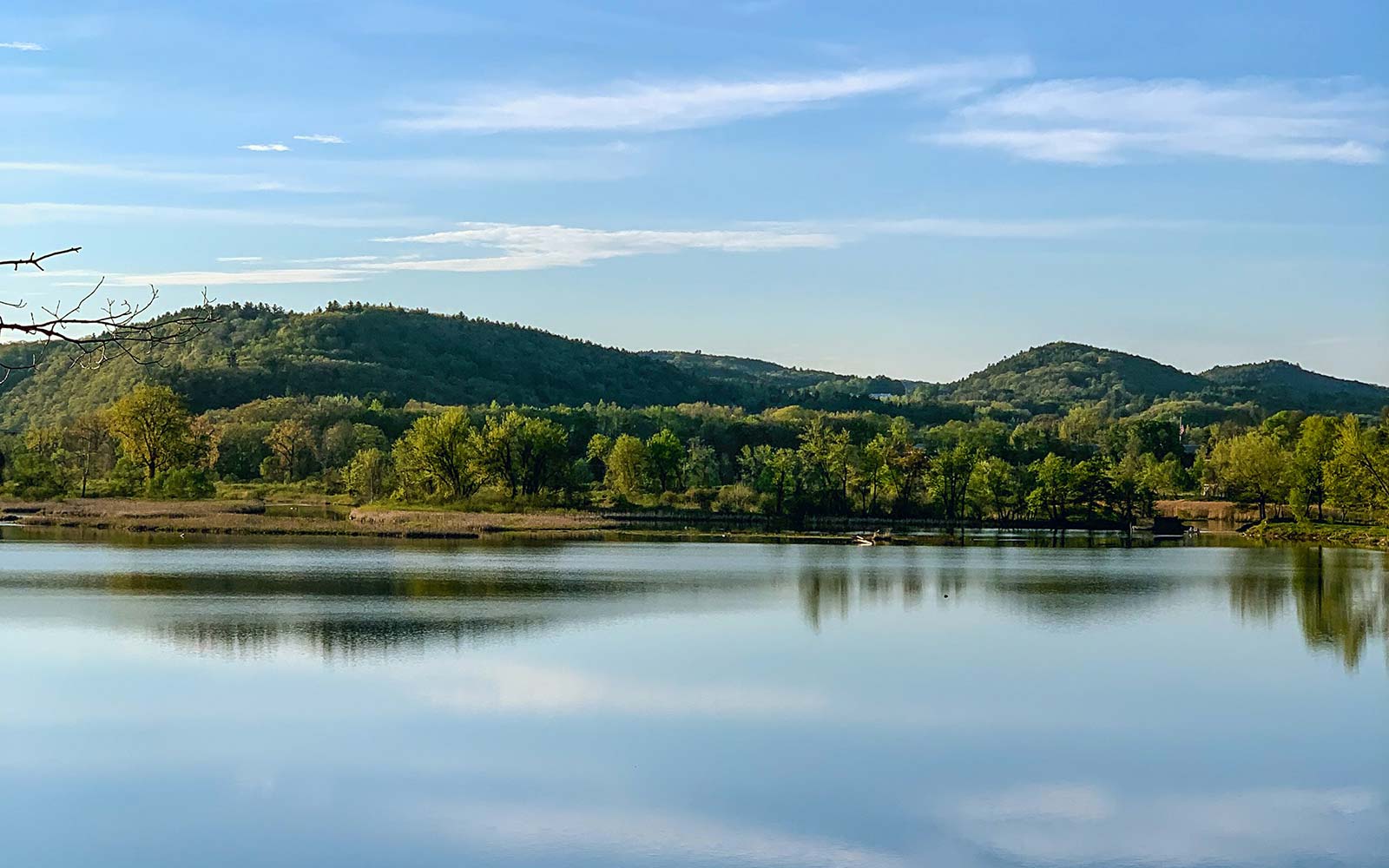 Things to do in Brattleboro, VT This Spring
Aside from offering you luxury accommodations for your Vermont Getway, we also offer easy access to all of the wonderful things to do in Brattleboro, VT. The historic town of Brattleboro is southern Vermont's cultural center, housing writers, musicians, and artists of all types. There are a number of great restaurants in town, and plenty of outdoor recreation throughout the year to enjoy.  It really is a wonderful place for a Vermont getaway.
Though there's little reason to leave the romantic, luxurious spaces offered at our Brattleboro Bed and Breakfast, if you do decide to venture out, here are just a few of our favorite things to do in Brattleboro, VT right now:
*Operations at each of these businesses or attractions vary and may be impacted by COVID restrictions.  Please verify independently before traveling to Vermont and ensure you stay in compliance with the state's travel restrictions.
As you can see, there are many wonderful reasons to visit us in Brattleboro, VT.  Treat yourself to something special this spring, and plan a restful Vermont getaway to our luxury Bed and Breakfast.  Book your rooms today!