As we welcome yet another New Year, it brings with it 12 more months of possibilities, joy, connection, adventure, and more. If you're looking for fantastic things to do with your loved ones this year, consider planning the ultimate romantic Vermont Getaway. Though there are plenty of places to relax and unwind in Vermont, there's no better place for a romantic Vermont Getaway than the charming town of Brattleboro – and more to the point, our top-rated Brattleboro, VT Bed and Breakfast!
Brattleboro is nested in the scenic southern portion of Vermont and has been considered the artistic hub of the state for decades. Here, you'll find a wonderful array of independently owned shops that reflect the very best of Vermont's independent spirit, along with some delightful restaurants, great museums and other attractions, and, of course, the unbeatable natural beauty of southern Vermont. There are so many great things to do in Brattleboro – especially if you're here celebrating a romantic Vermont Getaway!
As delightful as the town of Brattleboro is, the real reason to escape to southern Vermont for a romantic couple's getaway is the chance to stay in one of the six gorgeous rooms at our Brattleboro Bed and Breakfast. Romance is at the very heart of our business model, which means we know how to curate exceptional guest experiences and offer the perfect blend of welcoming hospitality and intimacy.
Whether you're looking for a cozy place to curl up or a destination filled with fun adventures to enjoy together, there's no better place to stay in Vermont than our Brattleboro, VT Bed and Breakfast. Book your romantic Vermont getaway with us today!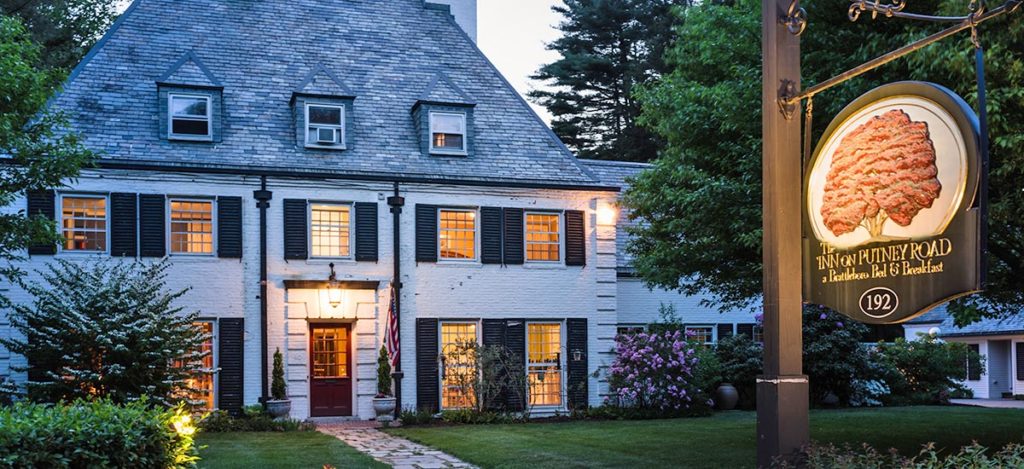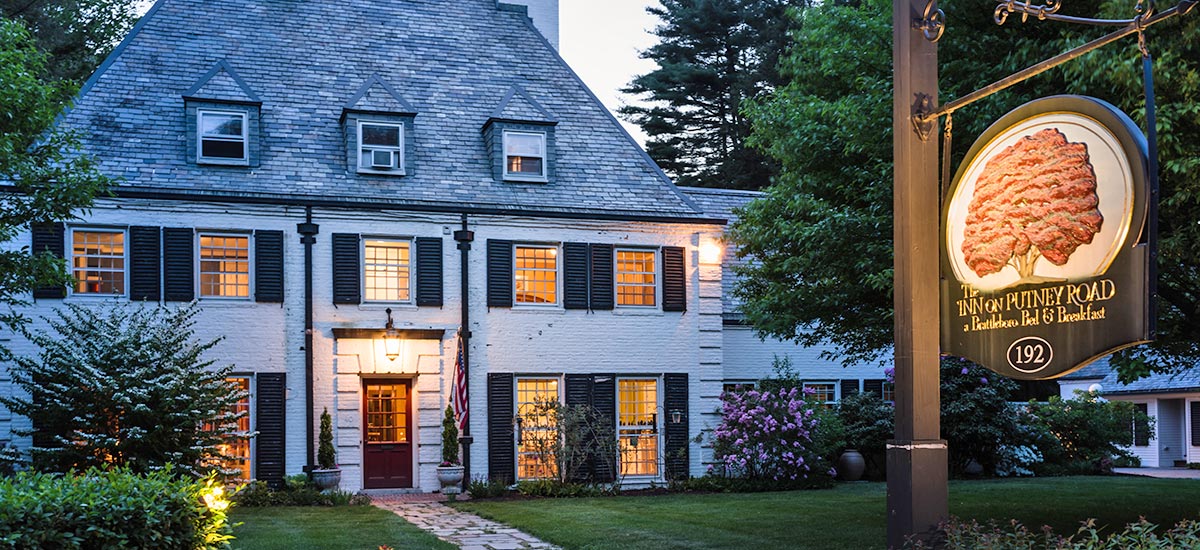 The Perfect Romantic Vermont Getaway is Waiting
There are plenty of big-name towns to visit this winter in Vermont – however, there are none more charming or unique for a romantic Vermont Getaway than Brattleboro. Not only are there plenty of great things to do in Brattleboro for couples throughout the year, but it's an exciting destination that offers access to one of the best places to stay in Vermont: The Inn on Putney Road.
Put simply, there's no other Vermont Bed and Breakfast that compares to the intimate luxury of our Brattleboro, VT Bed and Breakfast. We have a long-standing reputation of being a beloved destination for romantic Vermont getaways, and that is thanks to our dedication to excellence in everything we do. Staying at our Brattleboro, VT Bed and Breakfast is about far more than finding a comfortable place to rest your head for the evening. Rather, when you stay with us, it's all about the experience.
Throughout your romantic Vermont getaway, you'll find that every detail of your stay is tended to. From the moment you first arrive, you'll marvel at the warm, sophisticated ambiance of our Inn, and you'll delight in the high-end amenities and sumptuous accommodations found within our six guest rooms (two of which are located in our separate Carriage House). Moreover, having just six rooms on offer at any given time ensures you'll have a quiet and restful Vermont getaway – something conducive to the romance you're craving.
As you rise for the day, get ready for a delightful treat for your senses. Each morning of your stay, the pampering continues with our sensational multi-course breakfast. This may seem like a simple touch, but having a meal lovingly prepared for you, especially in the morning, is one of life's simplest and most enjoyable pleasures! We are also happy to accommodate requests and offer in-room breakfast trays if you prefer a slower or more intimate start to your day.
We've already supplied more than enough reasons to spend your romantic Vermont getaways in Brattleboro with us, but our Brattleboro, VT Bed and Breakfast also offers beautiful grounds to enjoy, with award-winning seasonal gardens and superb access to miles of walking trails directly behind our Inn.  These trails are beautiful any time of year and offer a welcome opportunity to walk and talk with your sweetheart during your romantic Vermont getaway.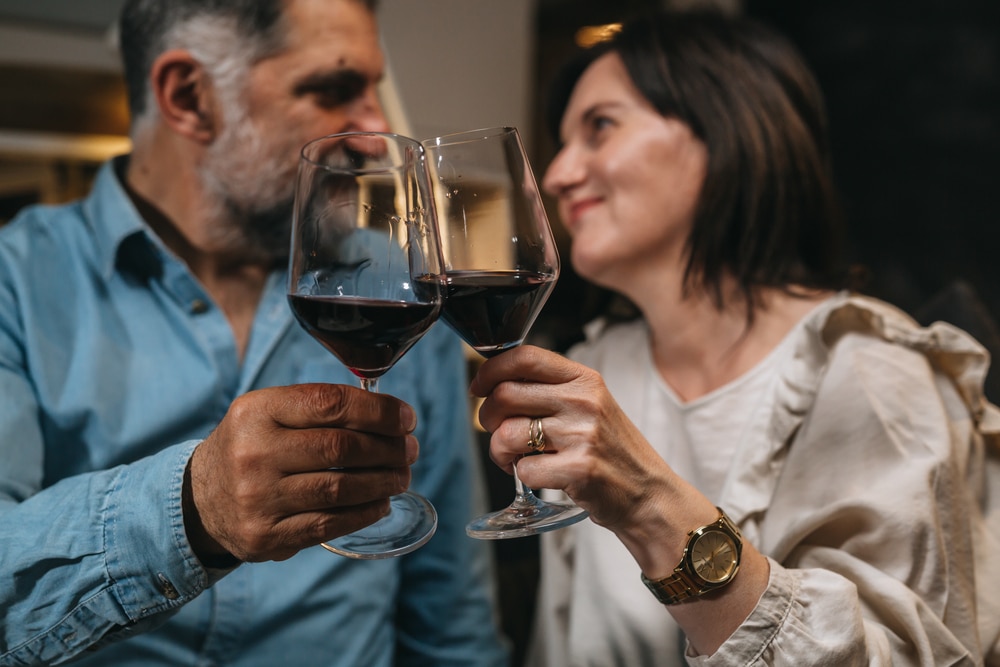 Things to do in Brattleboro During Your Couple's Getaway
There's not you have to do during your romantic Vermont Getaways to have a memorable time. After all, the entire point of a couple's getaway is to enjoy the time together. While the cozy comfort of our Brattleboro, VT Bed and Breakfast is certainly inviting, there are also plenty of things to do in downtown Brattleboro and the surrounding countryside.
Below, we've listed some of our favorite things to do during your Vermont getaway.
Of course, if you'd rather spend the majority of your romantic Vermont Getaway curled up in cozy comfort at our Brattleboro, VT Bed and Breakfast, we can hardly blame you. Book your Vermont getaway today!