Sometimes, you need to get away for a few days to somewhere calm and relaxing to hit the reset button. There's nothing better than a Vermont getaway to help you de-stress and reconnect with your sweetheart. Whether you have a special occasion to celebrate or want a romantic weekend away, our Brattleboro, VT Bed and Breakfast is the perfect place to relax, unwind, and sink into the cozy season.
Romance is at the very heart of what we do here at our Vermont Bed and Breakfast, and as we continue our gradual slide into winter, there's never been a better time to plan a Vermont getaway. The charming town of Brattleboro is the artistic hub of southern Vermont, where you'll find plenty of fantastic shopping, lots of great restaurants to wine and dine with each other, and plenty of great things to do throughout your Vermont getaway.
In between adventures, enjoy the unparalleled hospitality at our Bed and Breakfast. We're located within easy reach of most attractions in the area, allowing you to come and go, take breaks, and enjoy your Vermont getaway in whatever way feels best. There's a reason we're rated as one of the best places to stay in Vermont, and we don't think it will take you long to see it for yourself. Book your getaway at our Brattleboro Bed and Breakfast today!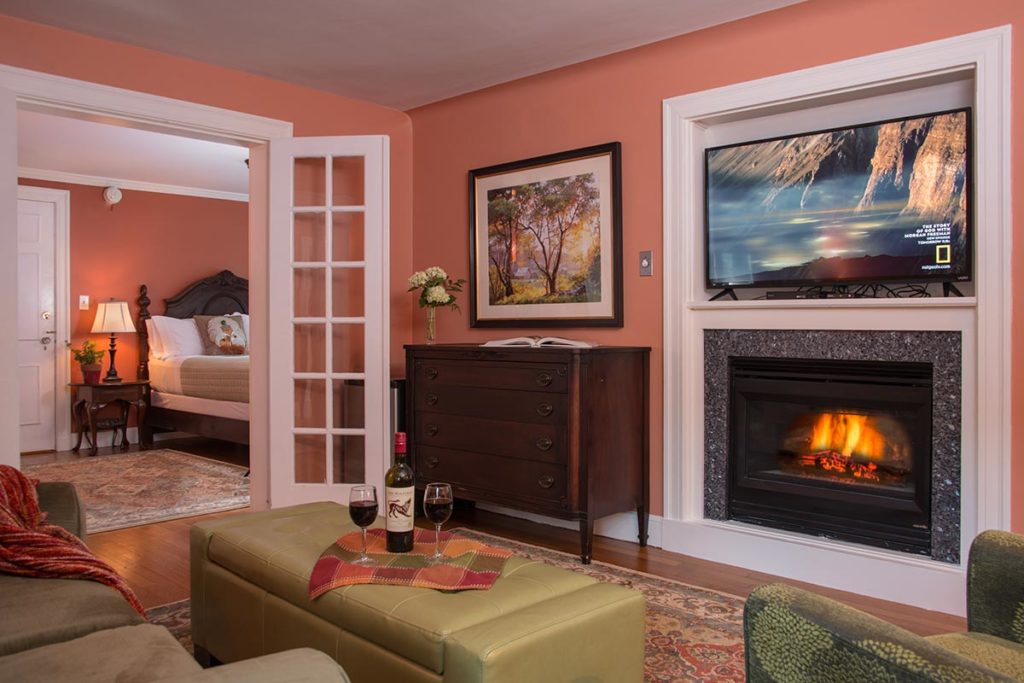 The Best Place to Spend Your Vermont Getaway
There are plenty of great places to spend a Vermont getaway, but we don't think you'll find something that even comes close to the experience you'll find at our Brattleboro Bed and Breakfast. Brattleboro is a fun and beautiful place to spend a Vermont getaway, no matter the season. Still, it's hard to argue with this beautiful rural paradise once it's been blanketed in a layer of fresh, powdery, white snow.
Our Vermont Bed and Breakfast has a well-earned reputation as one of the top destinations for a romantic Vermont Getaway. We are dedicated to excellence in every that we do, tending to every detail – even those small details you may not be aware of – so the guest experience is beyond compare.
We offer a choice of six gorgeous guest rooms to enjoy during your Vermont getaway, two of which are in a separate carriage house with private entrances. With so few people staying here simultaneously, you'll feel as though you have the place to yourselves. Each guest room is tastefully decorated and outfitted with plenty of luxurious touches and high-end amenities – not to mention all the creature comforts of home. It's far from anything you'd experience at a bland chain hotel.
Each morning of your Vermont getaway, we'll treat you to a delicious breakfast that provides fresh and delicious fuel for whatever adventure the day holds in store for you. Having breakfast made and served for you in the morning is one of the simplest pleasures in life, and it's something we take great pride in here at our Brattleboro, VT Bed and Breakfast.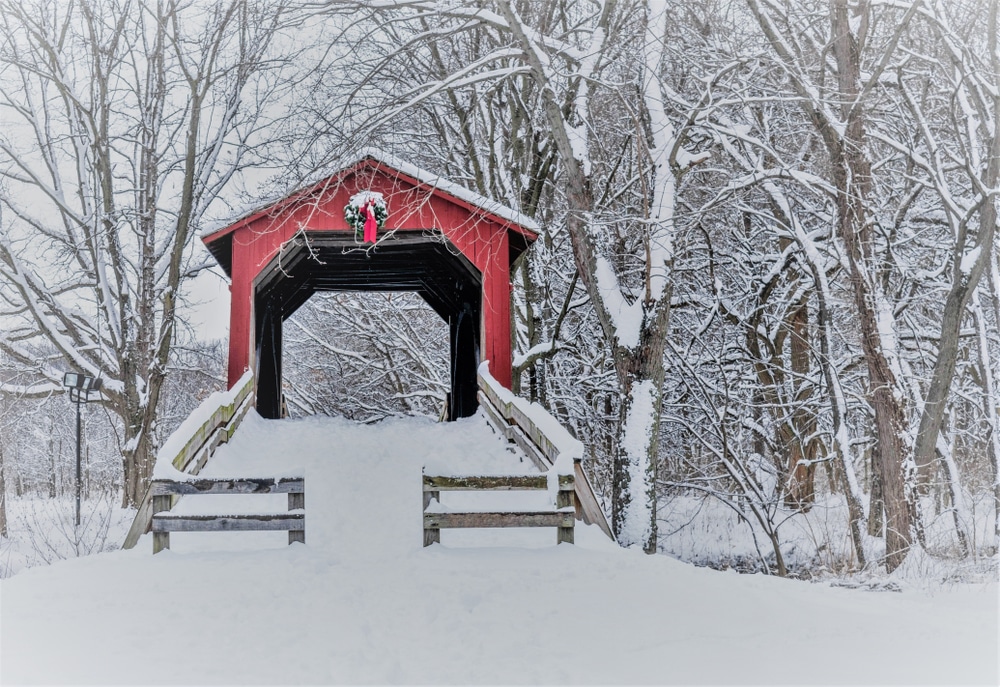 Things to do in Brattleboro, VT This Winter
For many couples, a Vermont getaway is all about the opportunity to escape the busy schedules and stress of their everyday life. For some, that means finding a cozy, sumptuous place to curl up and relax for a few days with a few things on their itinerary. For others, it means getting out for one adventure after another.
Whichever category you fit into, know you'll enjoy an unforgettable Vermont getaway when you stay with us at our Brattleboro, VT Bed and Breakfast. With so many incredible things to do in Brattleboro, VT this winter, we've put together a few of our favorites to help you start planning.
If you're ready to enjoy the most beautiful and relaxing Vermont getaway, it's time to plan ahead and book your room at our Brattleboro Bed and Breakfast today!