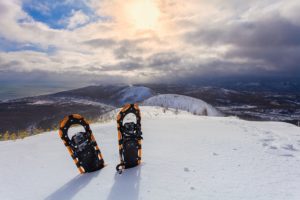 Come out and play this winter in Brattleboro, Vermont! We celebrate our snowy weather every February with a unique Winter Carnival, a thrilling ski jump competition and plenty of outdoor activities. Walking distance to Brattleboro's charming downtown, find the inviting Inn on Putney Road Bed and Breakfast. Enjoy the privacy of our park-like setting and 6 luxury guest rooms, while still being close to all the attractions. Snowshoers will love he 15 miles of trails they can pick up right in our backyard. And our hearty gourmet breakfast will have you ready for your winter adventures. Plan your fun winter getaway to Brattleboro today.
Brattleboro Winter Carnival
For 60 years this joyful, quirky Winter Carnival celebrates what makes Brattleboro so special. Join the fun on February 16th with events all around the downtown. Sample the uniquely Vermont "Sugar On Snow" day, where hot maple syrup is drizzled on fresh snow. For more conventional culinary events try cooking classes at the co-op or the chili cook-off, hosted by The Marina Restaurant. However, playing in the snow is the highlight of the carnival. Visitors can choose from snowmobile and sleigh rides, or skiing, skating and snowshoeing. For a bit of friendly competition check out the Jr. Olympics Downhill Ski Races, the Ice Fishing Derby or the Withington Memorial Hockey Cup. There will also be plenty of great entertainment when you need to warm up indoors. Live music will get folks moving at the Mardi Gras Dance and Country Western Jamboree. While the local American Legion wraps up the fun hosting a "1930's Hollywood Movie" themed murder mystery dinner.
Winter Thrills at the Harris Hill Ski Jump
After exploring the winter carnival, check out the action at the Harris Hill Ski Jump. Cheer on the amazing athletes as they fly down the Olympic-sized ski jump during this two day competition. On February 16th and 17th ski jumpers from the US and abroad gather to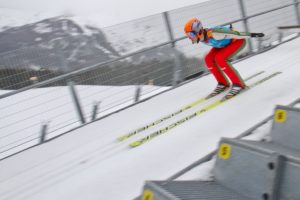 compete at the 90-meter jump. The site has been host to 18 national championships. This year it's a stop on the United States American Ski Jumping tour. In addition to this new event, it continues to be a Pepsi Challenge and Fred Harris Memorial Tournament location. As a spectator, be sure to bundle up before attending this heart-stopping event. Gain the best views by climbing to the take off point and feel the jumpers whoosh by at close range. The whole event has a party atmosphere with live music, food and a beer tent. It's an extraordinary event just a mile from our inn and should not be missed.
Winter Skiing & Snowshoeing
Skiing or snowshoeing serene forest trails is all part of the Brattleboro winter experience. Cross-country skiing and snowshoeing enthusiasts take over the snow covered hiking trails in the winter. Guest at the Inn on Putney Road can simply strap on their snowshoes and explore the trails connected to our property. However there are plenty of other choices in and around Brattleboro. The Memorial Park in Brattleboro is a community run ski center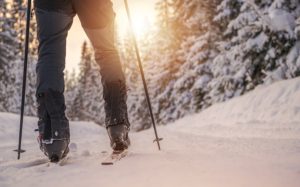 that's great for beginners. While the Brattleboro Outing Club is the place for cross-country skiing and snowshoeing. Their 33 km of groomed trails are just a two mile drive from downtown and will challenge all experience levels. Grafton Ponds also offers a great network of groomed cross country trails. While snowshoers can explore the miles of trails through Pisgah State Park.
Once your done your winter adventures and enjoying all downtown Brattleboro has to offer, return to our peaceful B&B. Relax with some cookies by the warm fire in our comfortable living room. After a perfect night's sleep, wake up to tranquil snowy views at our gracious New England Inn. Choose one of our elegant guest suites and book your winter escape with us today.