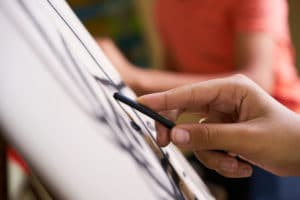 You may or may not have heard about Brattleboro's long and rich history with the arts. In fact, Brattleboro has been called one of the top 10 small art towns in the entire country. That's a pretty big reputation to uphold, but we think Brattleboro exceeds that moniker, hands-down!  The Inn on Putney Road, located on the beautiful Retreat Meadow, is just a two blocks from downtown Brattleboro. There, you'll find our streets packed with coffee shops, independent bookstores, boutiques, and of course, plenty of art galleries and studios to peruse. Adding to the artsy vibe of Brattleboro Vermont are the many world class jazz concerts, film festivals, and theater companies hosted here each year.  All together, there's enough here to keep the art-lover in you occupied for days on end.  If that sounds appealing, then book your room at our Vermont Bed and Breakfast today.
The Arts in Brattleboro
Dating back to Brattleboro's earliest days, it's always given off a unique, independent, and artsy vibe. For decades now, it's been known as an urban arts oasis.  In fact, you will often find local and regional art in every restaurant and store in downtown Brattleboro.  On the first Friday of each month, visitors can join us for the First Friday Art Walk, which is a great way to get oriented to Brattleboro's Art scene.  Just browsing the shops and enjoying the energy is enough for some people. For others looking for a more immersive experience in the visual arts, here are just a few of the great places you can visit while you're in town: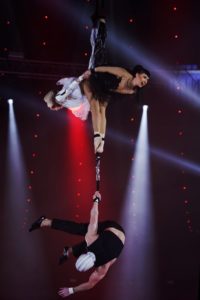 If you'd rather spend your time watching the performing arts, there's plenty to choose from in Brattleboro.
Actors Theatre Playhouse is the longest running community based theater company in Brattleboro.
The New England Center for Circus Arts provides recreational and professional level programs, as well as performances.  Talk to us about packages that include you giving the Circus Arts a try for yourself!
The Latchis Theatre, a beautifully restored Greco-deco styled theatre, is Brattleboro's go-to destination for movies and live events, such as opera performances and concerts.  It also hosts the Brattleboro Film Festival.
The Vermont Theatre Company puts on incredible performances throughout the year, at absolutely affordable prices.  They are also well known for the annual Shakespeare in the Park performances each June.
Though Brattleboro is considered to be a relatively small town, its arts scene is comparable to those you'd find in much bigger urban destinations.  Book your room at our Bed and Breakfast today, and come explore this uniquely artsy town with us.