There's plenty of wintry weather on the horizon, and with some of the best skiing in Vermont, just a short drive from our Bed and Breakfast now is a great time to plan your ski vacations. Vermont is home to some of the top ski areas in New England, and the 2021-2022 season is looking like it's going to be a great one for skiers and snowboarders.
Though there's a lot of great skiing in Vermont, southern Vermont is home to some of the best. It's easy to get here from places like Massachusetts and New Hampshire, too, and the charming town of Brattleboro is more than worth visiting, especially when you stay at our luxurious Vermont Bed and Breakfast.
Our Vermont Bed and Breakfast is the perfect place to relax and unwind after a long, cold day on the mountain – and it's within easy walking distance of downtown Brattleboro when you need to venture out for a bite to eat, or just want to take a break from skiing for a day. This winter is an exceptional time to visit us. Book your stay at our Vermont Bed and Breakfast today.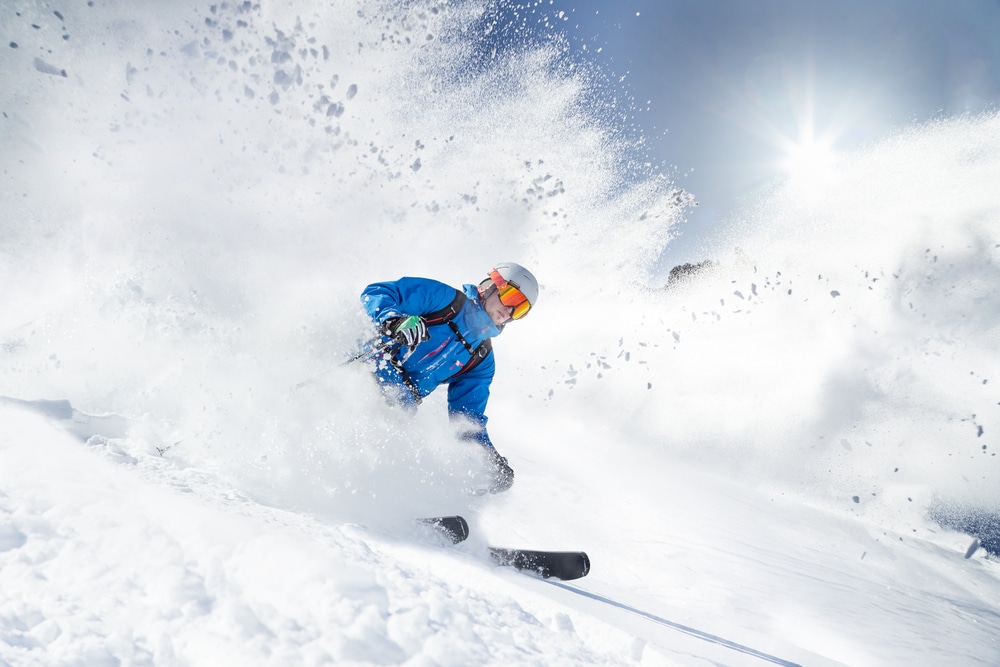 The Best Skiing in Vermont Near Brattleboro
As you may imagine, there are many choices when it comes to skiing in Vermont. Winters here are synonymous with snow, and, of course, snowsports likes skiing, cross-country skiing, snowshoeing, and even snowmobiling. The Brattleboro area is famous for the Harris Ski Jump but is also blessed with some of the best skiing in Vermont.
Vermont ski resorts have something to offer everyone, too, from the expert skier to the beginner. Mt. Snow offers the closest resort for skiing in Vermont, but Stratton Mountain isn't too far away for a thrilling day on the slopes, either.  If you're looking for something a bit smaller and local, the Brattleboro Ski Hill is a great choice.  With so many great nearby options for skiing in Vermont, it's pretty hard to go wrong!
Mount Snow, located in the Green Mountains, is just over 30 minutes from our Vermont Bed and Breakfast. For many major metropolitan areas on the east coast, Mount Snow is the closest place for skiing in Vermont. It's part of the Vail Resorts Group, which means Epic Pass holders are able to ski here.
Most of the mountain is dedicated to intermediate runs, with plenty of terrain for beginners and expert-level skiers as well. The vertical drop here is 1,700 feet, and there are 20 lifts delivering skiers to their runs.  There's also a 10-acre terrain park for skiers and snowboarders to enjoy.
Stratton Mountain is a little farther away, at just under an hour. It offers a great diversity of skiing in Vermont, though, with 99 runs, glades, and fast lifts to get you onto the snow faster. It was actually the home of New England's first high speed six-passenger lift.
Stratton Mountain is home to the highest peak in the state, and accordingly, the vertical drop here is exceptional, coming it at just over 2,000 feet. Their trails are spread out nicely, too, with a variety of ski runs available for skiers of all abilities.
While you're staying in Brattleboro, there's nowhere easier to spend a quality day on the snow than the Brattleboro Ski Hill. It's just over 5 minutes from our Vermont Bed and Breakfast, and it tentatively plans to open for the season on December 31, 2021. Lift Tickets are just $5, too, which is perfect for beginners and those just looking for a casual day playing in the snow.
If you're up for a drive, even Bromley and Killington Ski Resorts are within easy reaching distance for the day – at around 60 and 90 minutes, respectively – which really means you have some extraordinary options when it comes to skiing in Vermont this winter.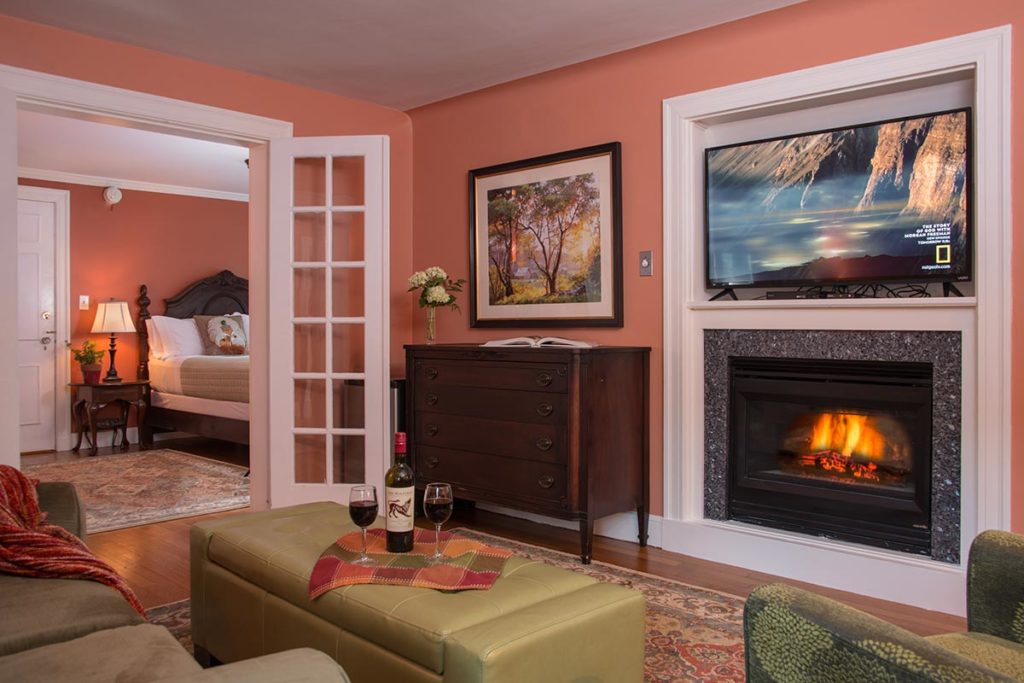 Stay at The Best Vermont Bed and Breakfast
As you can see, there's a lot to love about spending time at our Vermont Bed and Breakfast this winter, not least of which is spending some time skiing in Vermont at any one (or more) of these great ski resorts. Our Inn also happens to be a great place to sit back, relax, and enjoy the charming town of Brattleboro when you need a break from the snow.
We offer guests their choice of six guest rooms, 4 of which are in the main house, with 2 located in our former carriage house with private entrances. Each guest room is unique and outfitted with an extraordinary range of amenities, including a delicious breakfast made fresh for you each morning. We'll fuel you up for a full and satisfying day on the slopes with a deliciously prepared breakfast.
We make it easy to relax and enjoy all the good parts of a getaway without any of the added stress that comes with it! It's time to start planning some skiing in Vermont for the 2021-2022 season.  Book your room at our Vermont Bed and Breakfast today!