There's a lot to love about winter in Vermont, and the Harris Hill ski jump right here in Brattleboro is one of them. You don't have to be a ski jumper to enjoy it, either.  Spectators have enjoyed watching the annual jumping competition since 1922. It's a time-honored winter tradition in Vermont and just one of the many reasons to plan your getaway to this quaint, southern Vermont town.
As beautiful as it is outside during winter in Vermont, you'll find the accommodations at our Brattleboro Bed and Breakfast offer a welcome respite from the cold, harsh weather. We offer a total of 6 guest rooms in our main house and a separate cottage house, many of which come with gas fireplaces and plenty of space to relax, unwind and enjoy a restful getaway.
There's nowhere better to enjoy the best of winter in Vermont, including the excitement coming up at the Harris Hill Ski Jump.  Book your room at our Brattleboro Bed and Breakfast today!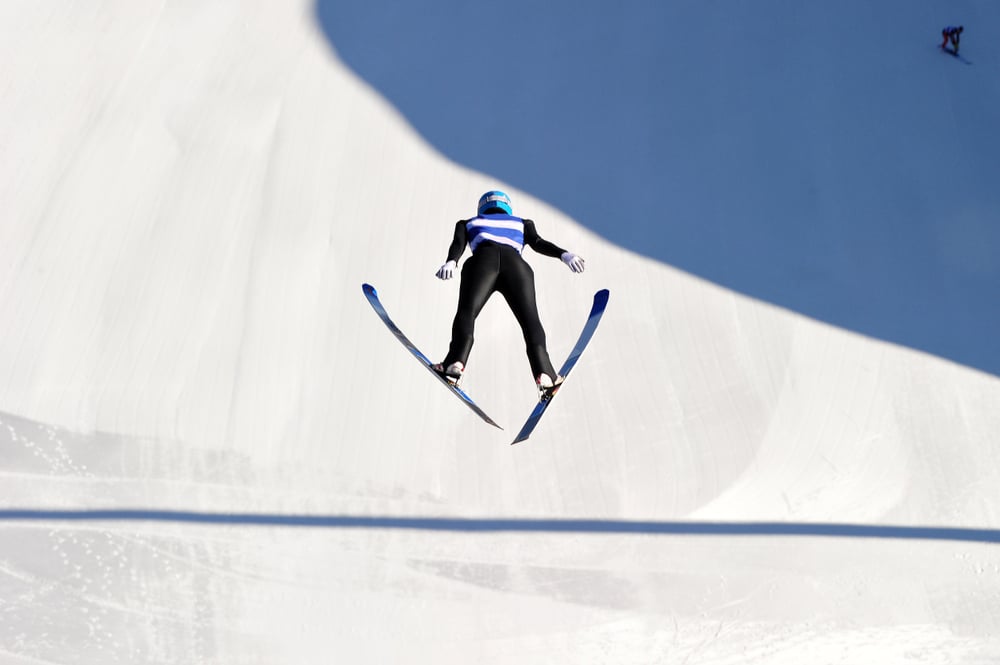 Watch the Harris Hill Ski Jump Competition
If you're a fan of ski jumping, then you really should visit the Harris Hill Ski Jump in Vermont. Avid ski jumpers and curious visitors have been visiting this Vermont ski jump for nearly 100 years, dating back to Fred Harris' first jump in 1922. At its construction, the Harris Hill Ski Jump set a distance record for all of New England.
Today, the Harris Hill Ski jump stands at an impressive 90 meters after being rebuilt in 2008. It's been the site of 18 National jumping championships throughout its history, along with various state and regional championship circuits.
In 2022, the Harris Hill Ski Jump will host a competition, along with the Fred Harris Memorial Tournament.  The events will take place on February 19 – 20, 2022. Spectators are encouraged to climb to the top of the jump for a birds-eye view as the jumpers speed by throughout the event.  The event will also feature plenty of food, music, and fun.
In honor of the 100th year of ski jumping in Brattleboro, there's a book coming out which chronicles the colorful history of this iconic winter sport. Whether you've been a part of the ski jumping community or admire these iconic winter athletes, the book is going to be a wonderful tribute to the incredible Harris Hill Ski Jump.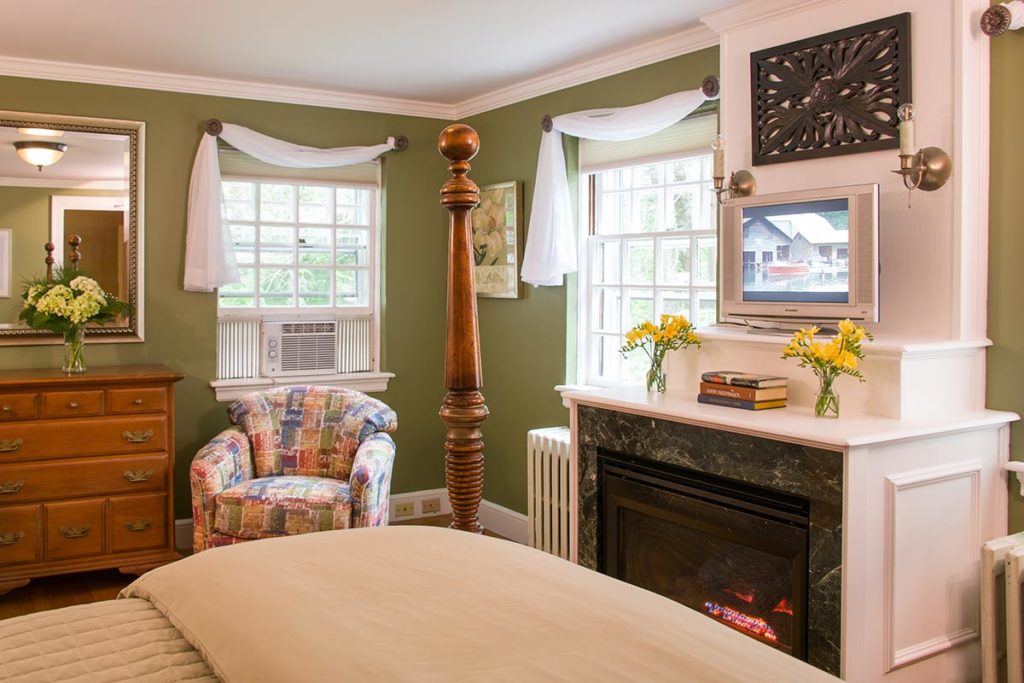 The Best Brattleboro Bed and Breakfast
There is a lot to love about winter in Vermont, and the Harris Hill Ski Jump is just the beginning. If you're looking for more great ways to get out and enjoy the very best of Vermont in winter, consider joining us for one or more of these incredible things to do in Vermont this winter. From downhill skiing, snowshoeing, and cross country skiing to intimate dinners out and romantic drives through the scenic countryside, there is so much to do in Vermont during the winter.
Inside our Brattleboro Bed and Breakfast, you'll find four guest rooms in the main house, with an additional two guest rooms with a private entrance in the carriage house. Each of our spacious suites offers deluxe queen beds, luxuriously soft bedding, seating areas, private bathrooms, and so much more. Some even have their gas fireplaces, and all are tastefully and classically decorated. Our guest rooms do set the perfect stage for a cozy winter escape.
In the morning, we'll treat you to a sumptuous breakfast made fresh in our kitchen. Our multi-course breakfast menus change frequently but always promise an exquisite start to your day.  When you put it all together, this promises to be one winter getaway you won't forget.  Book your room at our Brattleboro Bed and Breakfast today!