Though February is indeed the month of romance, it's certainly not the only time of year worth planning a romantic Vermont getaway. That is especially true when you stay in the luxurious accommodations offered at our Brattleboro Bed and Breakfast! Romance is at the very heart of what we do here at our Brattleboro Bed and Breakfast, and we'd love nothing more than to show you and your sweetheart just how rejuvenating a Vermont getaway can be.
Brattleboro itself is the artistic hub of southern Vermont and offers a wide variety of interesting shops, delightful restaurants, cultural attractions, and unbeatable natural beauty. The Inn on Putney Road is located within easy walking distance of downtown Brattleboro and offers sensational lodging, unparalleled hospitality, and plenty of adventure and relaxation opportunities.
Whether you're looking for a cozy place to curl up and enjoy some quality time with your sweetheart or whether you're looking for fun adventures to enjoy together – and maybe even a combination of the two – you'll find exactly what you're looking for at our Vermont Bed and Breakfast. If you're ready to get away, it's time to discover one of the best places to stay in Vermont. Book your getaway at our Brattleboro Bed and Breakfast today!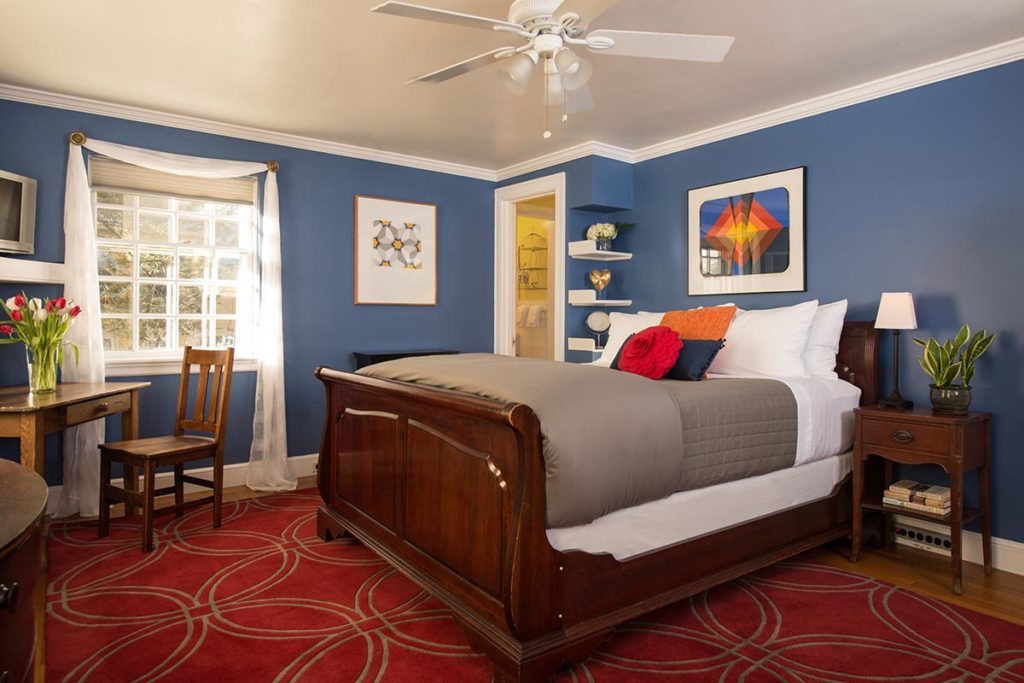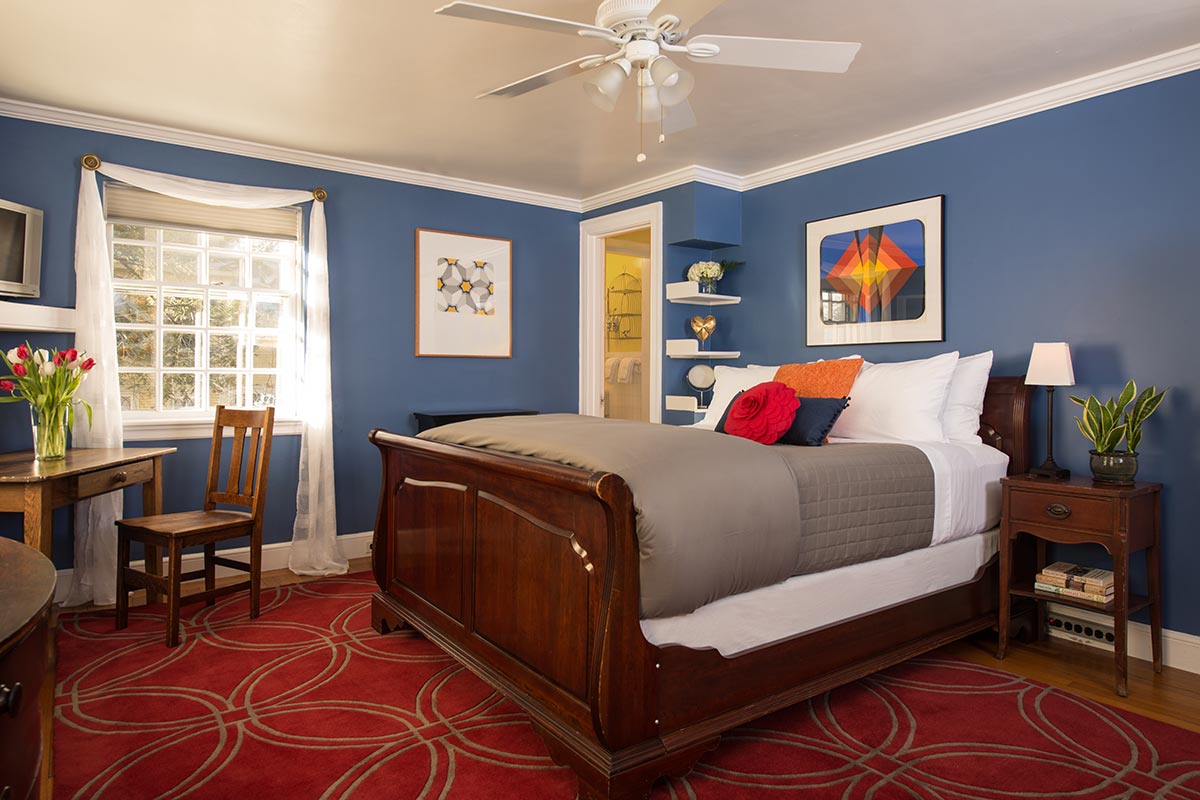 The Best Place to Spend Your Vermont Getaway
When it comes to finding the perfect place to stay for your late winter/early spring romantic Vermont getaway, there's nothing that compares to the Inn on Putney Road. Our Vermont Bed and Breakfast has a long-standing reputation for excellence in everything we do. We pay special attention to every detail of your stay to ensure you leave feeling relaxed and renewed for whatever lies ahead.
From the warm, sophisticated ambiance of our Inn to our high-end amenities, sumptuous accommodations, and exceptional hospitality, we think you'll see what sets us apart from the moment you first arrive. With only six guest rooms on the property – two of which are in a separate carriage house with private entrances – it's easy to feel like you have this magnificent home all to yourselves.
Unlike staying at a traditional hotel, you won't find large crowds to contend with when you spend your Vermont getaway with us. Moreover, we are situated next to the West River, with miles of walking trails to and around the Retreat Meadow accessible directly from our back yard. These trails are beautiful any time of year and offer a welcome way to enjoy the outdoors during your Vermont getaway.
Each morning of your Vermont getaway, we'll treat you to a delicious breakfast made fresh for you in our kitchen. Breakfast at our Brattleboro Bed and Breakfast is a multi-course treat for the senses. We serve breakfast at individual tables spread out across our first-floor guest spaces. We are also happy to accommodate requests and offer in-room breakfast trays.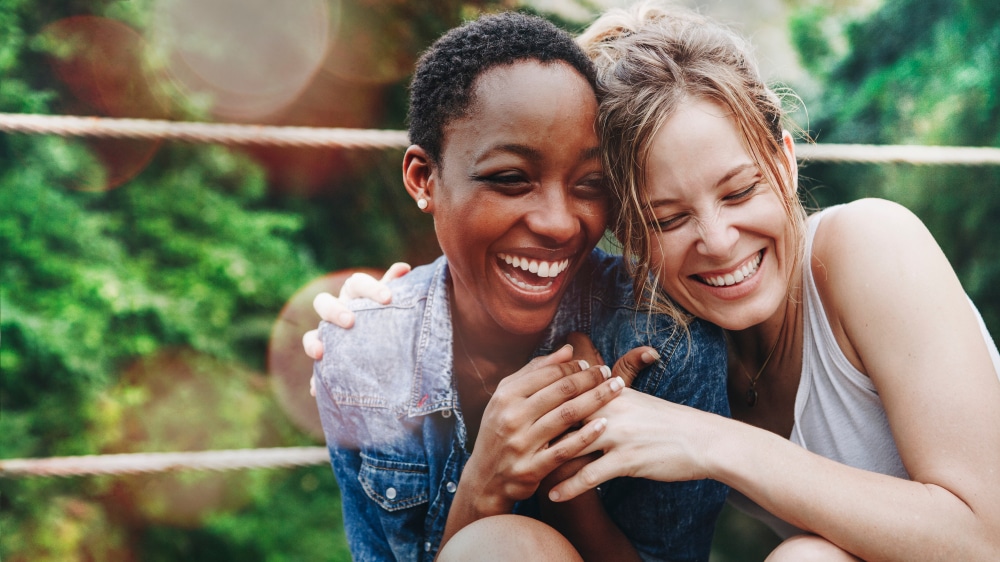 Romantic Things to do in Brattleboro
Now that you've settled on the best place to stay for your Vermont getaway let's talk about what you're going to do once you're here! While you're welcome to stick to the cozy comfort for the majority of your time here, there are plenty of fun and romantic things to do in Brattleboro that are worth mentioning.
There's still a bit of winter left, but spring will be here before we know it. As we get ready to transition to warmer weather on the horizon, here are some of our favorite things to do during your Vermont getaway.
As you can see, there's more than one way to enjoy your Vermont getaway. What you do once you're here is entirely up to you, but romantic moments are waiting for you at our Brattleboro Bed and Breakfast. Book your Vermont getaway today!