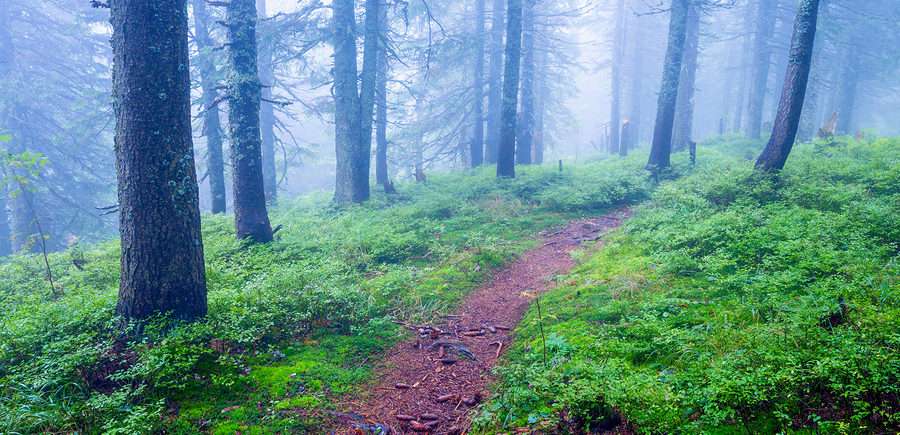 Add a little mystery when hiking near Brattleboro, Vermont and visit the Madame Sherri Forest. The Ann Stoke Loop Trail offers an easy 2-mile hike through a hemlock forest and leads to the ruins of Madame Sherri's Castle. Once a grand home built in the 1902's, that hosted many wild parties in its heyday. Now the mansion's massive stone staircase reaches only to the treetops and makes for very interesting photographs. After exploring the other remains of the home, extend your day of hiking on other linking trails that lead to wonderful overlooks and views. 
Return from your trip through the forest, and relax at the tranquil setting of the Inn on Putney Road. Our exceptional Bed and Breakfast is a unique French Provincial manor with 6 luxury guest rooms. Wake each morning to a delicious full breakfast and enjoy the beautiful garden views. Our peaceful retreat is just a short walk to lively downtown Brattleboro with great shops and restaurants. Reserve your suite with us today and discover the region's colorful past. 
Read more

Located in Brattleboro Vermont our Bed and Breakfast is a great location for your next getaway to Vermont.
Awards and Distinctions