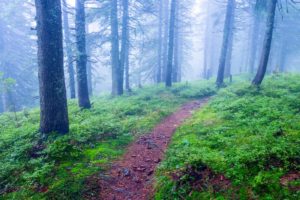 Add a little mystery when hiking near Brattleboro, Vermont and visit the Madame Sherri Forest. The Ann Stoke Loop Trail offers an easy 2-mile hike through a hemlock forest and leads to the ruins of Madame Sherri's Castle. Once a grand home built in the 1902's, that hosted many wild parties in its heyday. Now the mansion's massive stone staircase reaches only to the treetops and makes for very interesting photographs. After exploring the other remains of the home, extend your day of hiking on other linking trails that lead to wonderful overlooks and views. 
Return from your trip through the forest, and relax at the tranquil setting of the Inn on Putney Road. Our exceptional Bed and Breakfast is a unique French Provincial manor with 6 luxury guest rooms. Wake each morning to a delicious full breakfast and enjoy the beautiful garden views. Our peaceful retreat is just a short walk to lively downtown Brattleboro with great shops and restaurants. Reserve your suite with us today and discover the region's colorful past. 
Madame Sherri the Lady
Madame Antoinette Sherri, born Antoinette Bramare in 1878, worked in France as a seamstress. However, the quiet life was not for her, so she married and quickly moved to New York City with her new husband in 1911. There she opened a costume design business under the name  "Andre-Sherri." Big clients such as Flo Ziegfeld made her business a huge success for over 8 years.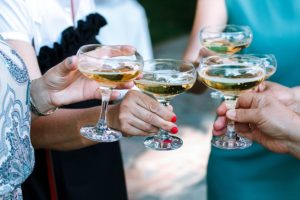 However, after her husband's death in 1924, she left NYC and stayed with friends in West Chesterfield, NH. She fell in love with the region and in 1929 she purchased 600 acres, then began building her dream home. The castle was as eccentric as its lady with a mix of Roman and French chalet styles. Over the years she hosted notorious wild gatherings, but the party was over when she ran out of funds. After she abandoned her home the mansion burned down in 1962. Ann Stokes purchased the property and now the New Hampshire Society for the Preservation of Forests maintains it. 
Nowadays, visitors love to explore the unusual site and take photos of the stairs leading to the sky. The first-floor fireplace and remaining stone columns still exist and the lower level with great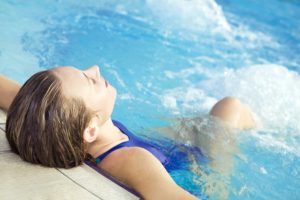 archways is an impressive sight to see. Some even claim that Madame Sherri has appeared, in ghostly form, at the top of the stairs. While others have heard music playing, perhaps an echo from one of her famous parties.
Return to your comfortable room at the Inn on Putney Road, after exploring the trails around the Madame Sherri Forest. Then soak tired muscles in our hot tub or your very own bath in your suite. Book your room with us and enjoy a wonderful hiking vacation in lovely Brattleboro, Vermont.