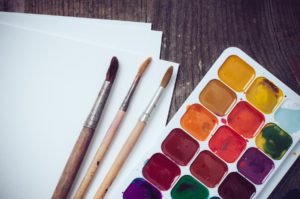 Art lovers will find their paradise in picturesque Brattleboro Vermont. Our charming, walkable downtown has a lively art vibe from the fun, funky shops to the fantastic restaurants. Almost every establishment displays local artwork and hosts the First Friday Gallery Walk every month. However, art lovers must visit the Brattleboro Museum and Art Center (BMAC). Exhibits include a variety of mediums, styles and are rotated frequently. There is always something new to see at BMAC and something for everyone. Our Inn on Forty Road Bed and Breakfast can be your perfect retreat while exploring this lovely corner of Vermont. There a many great locations for plein air painting or nature photography, such as the Inn's lovely grounds or nearby hiking trails. Book your arts getaway with us and enjoy the creative community in Brattleboro.
Brattleboro Art Museum Exhibits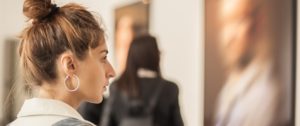 Located in Brattleboro's downtown BMAC has a great central location. You can easily plan a day of shopping and dining after seeing some great exhibits. Visit the museum from 11:00 am to 5:00 pm any day except Tuesday when it's closed. Unlike most art museums BMAC does not acquire a permanent collection, which leaves room for frequently changing exhibits. Having a variety of shows makes every visit to the museum fresh and exciting.
This list of the current and upcoming exhibits illustrates the diversity and range of the shows:
"Shimmering Mirage": Anila Quayyum Agha – Inspired by Islamic art and architecture, this artist transforms the space with her steel sculpture that is lit from within. The elaborate patterns cut into the sculpture cast shadows filling the room with brilliant and complex designs.
"Weighted Tears": Mary Admasian – This outdoor piece explores feelings of loss and grieving in the form of five teardrop shaped sculptures made from aluminum and barbed wire. The smallest of the five has a light at its center to represent hope.
"Spring, Sprockets & Pulleys": Steve Gerberich – By turning cranks or pushing buttons these fun and whimsical kinetic sculptures are brought to life.
"3D Color": Gloria Garfinkel – The artist's love of mathematics and color theory shows in these abstract wall sculptures. Viewers are invited to interact with the art by turning discs that alter the pieces.
"100 Views Along the Road": Alfred Leslie – A collection of black and white watercolors, depicting American scenes, painted over two years from the artist's car.
"Hereandafter": Susan von Glahn Calabria – This show is a representation of 25 years of work by the artist. Her gouache paintings are of assemblages that she constructed using natural materials, photographs and patterns.
"Bottle in the River": Richard Klein – Discarded bottles and other found objects are transformed into colorful, bright sculptures.
"We Walk in Their Shadows": Gowri Savoor – A moving installation that maps the plight of the human migrant, a condition caused by external forces such as conflict, history, and topography.
Other Art Events in Brattleboro
In addition to excellent contemporary art exhibitions BMAC has many other events.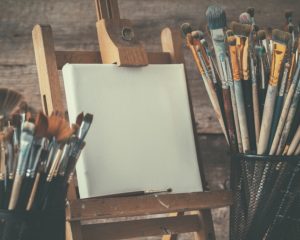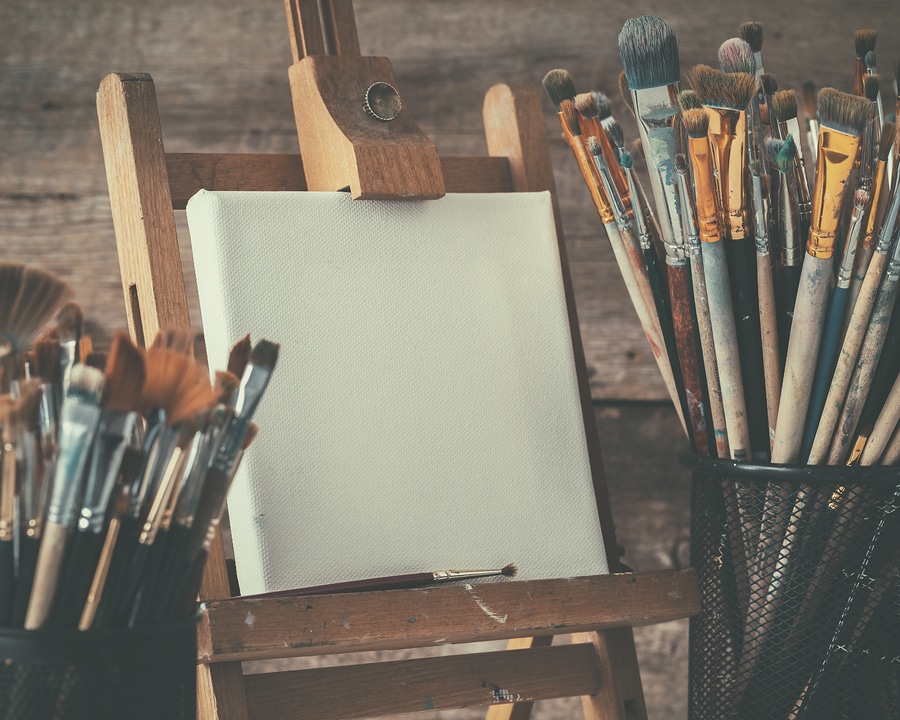 Check their events calendar for visiting artists, art lectures and guided tours. They even host musical and theatrical performances. Maybe you would like to try one of their hands-on art making workshops. And the first Friday of every month Brattleboro shops, galleries and restaurants host the Gallery Walk, a fun way to top off your artistic day.
We are very lucky to have such a lively creative community and an exceptional art museum in our small town. The thought provoking artwork at BMAC will amuse, challenge and delight visitors. Stay at our Inn on Forty Road Bed and Breakfast for a relaxing vacation that includes hiking in nature, a charming walkable town center and perhaps discovering your next favorite contemporary artist. Book your room with us today and be sure to pack your art supplies and camera!