Brattleboro is a quiet, quintessential getaway destination in downtown Vermont, filled with plenty of shops, restaurants, and artistic charm. Downtown Brattleboro is a short walk away from our Vermont Bed and Breakfast, which puts all of the quirky shops, excellent restaurants, and top things to do in Brattleboro within easy reach.
With a strong culture of supporting local businesses, you can expect to find plenty of unique things in downtown Brattleboro, with great coffee shops, restaurants, and cafes to mix into your day however you see fit. In the evening, there are some great options for entertainment, too. There's always something to discover when in downtown Brattleboro, and you'll definitely want a few days to explore it.
When you stay at our Vermont Bed and Breakfast, you'll find yourself close to everything in downtown Brattleboro while still enjoying the relaxing escape you're looking for. Our Inn is surrounded by beautiful forests and lush gardens that open to an extensive network of walking trails right in our back yard. Our Vermont Bed and Breakfast is truly a peaceful sanctuary, and our attention to detail and exceptional hospitality promise to make your stay unforgettable. It's time to book a room at our Vermont Bed and Breakfast today.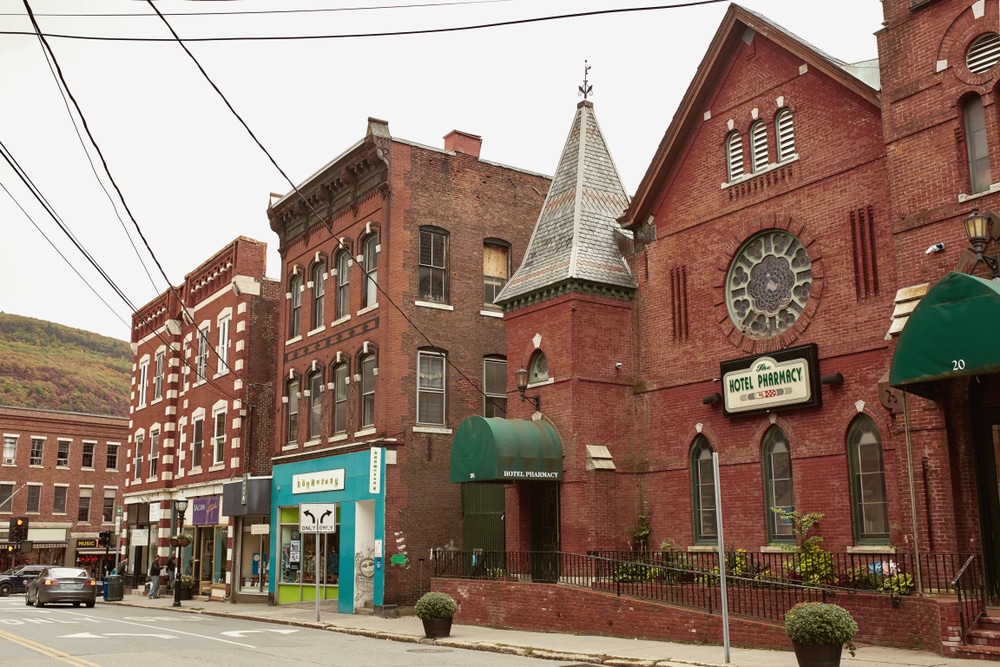 Shops & Galleries in Downtown Brattleboro
From walking beside the Connecticut River to browsing independently owned shops and art galleries, there's plenty to love about an afternoon in downtown Brattleboro. It won't take you long to see why it has been called one of America's ten best small towns. Like many small towns in Vermont, downtown Brattleboro brings its own sense of style to the world, filled with original shops, delicious restaurants highlighting local produce, and exceptional artisans bringing the town to life.
There's so much to explore in downtown Brattleboro, including two independent book stores, antique shops, vintage clothing stores, and a vibrant mix of everything in between. There's also a superb range of art galleries in downtown Brattleboro, which beg for the opportunity to stop in and talk to an artist and learn more about what inspires them in their craft.  Galleries to visit include Mitchell Giddings Gallery, Gallery in the Woods, and Vermont Artisans.
However, shops and art galleries aren't the only great things to do in downtown Brattleboro. The excellent Brattleboro Museum & Art Center is a wonderful place to stop, filled with various exhibits, educational programs, and events. Other attractions in downtown Brattleboro worth checking out include the New England Center for Circus Arts, the Estey Organ Museum, the Vermont Jazz Center, and the Vermont Theater Company.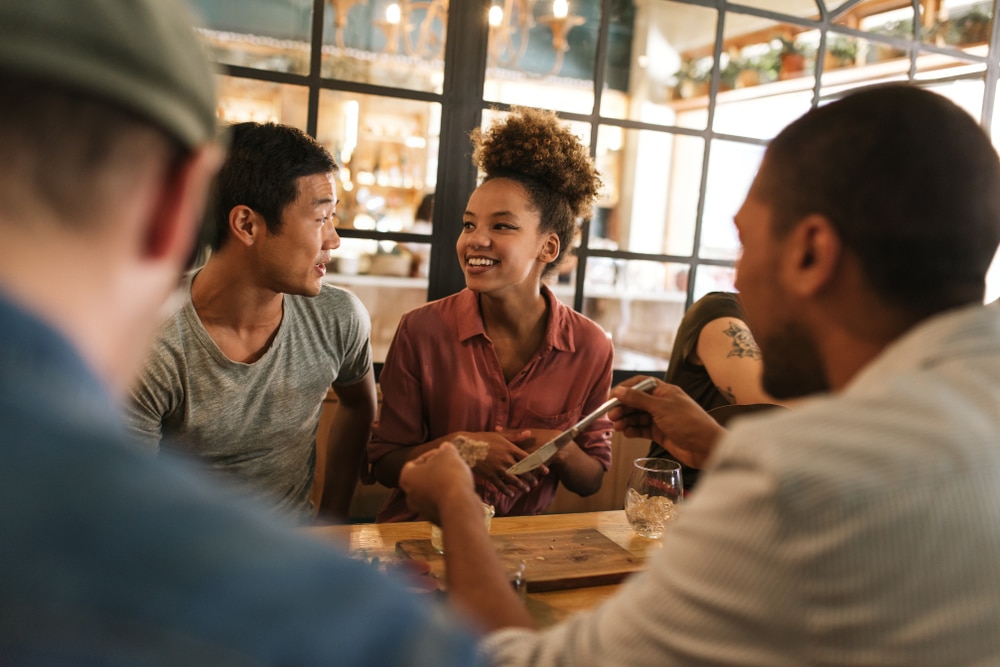 Top Brattleboro Restaurants to Try
Though the shops and galleries in downtown Brattleboro are fantastic, no afternoon is complete with stopping into at least one of the delicious Brattleboro restaurants. Brattleboro's restaurant scene is surprisingly diverse and growing for such a small town. There are plenty of great coffee shops for those moments when you can use a little pick me up, great cafes for a light lunch or simple dinner, and wonderfully romantic Brattleboro restaurants for romantic date nights.
With a focus on locally-grown and made food, it's no surprise that Brattleboro attracts plenty of talented chefs. The results are absolutely delicious!  Here are a few places to add to your list next time you visit.
If you're looking for something to do in downtown Brattleboro after dinner, consider taking in a movie at the historic Greco Deco Latchis Theatre or a dramatic play at the Vermont Theatre Company. Alternatively, live music is performed regularly at The Stone Church and the Vermont Jazz Center.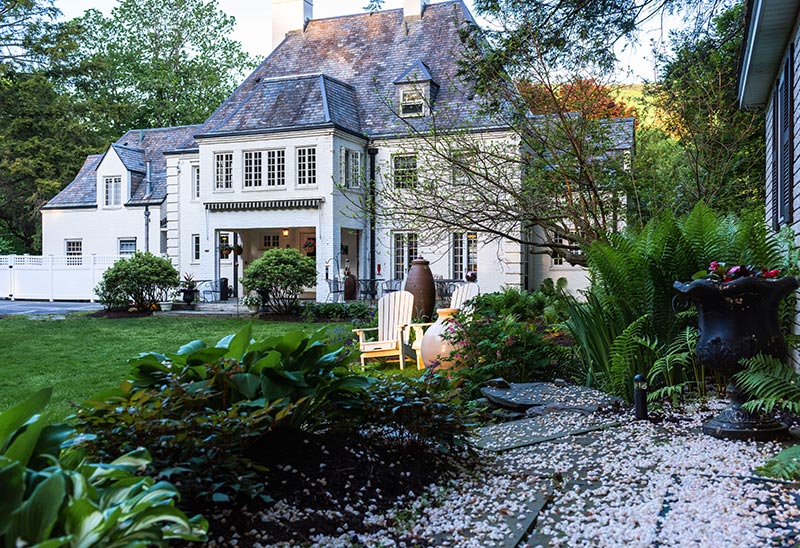 The Best Place to Stay in Brattleboro
Downtown Brattleboro is such a delightful place to visit that you'll want to spend a few days absorbing its many charms. But don't forget, there are plenty more things to do in Brattleboro, especially as the weather heats up for summer!  When it comes to finding the best place to stay in downtown Brattleboro, you can't go wrong with our stunningly elegant Vermont Bed and Breakfast.
The Inn on Putney Road is a historic Vermont Bed and Breakfast situated on the banks of the West River, less than one mile from downtown Brattleboro. We offer six magnificent guest rooms, four of which are in the main house, with an additional two in our carriage house. The guest rooms at our Vermont Bed and Breakfast are outfitted with all the high-end amenities you crave for your stay, including high-end toiletries, plush robes, in-room refrigerators with complimentary beverages, and so much more.
Whether you prefer to spend your days browsing the independently-run shops in downtown Brattleboro or out on the trails breathing in the fresh southern Vermont air, you'll find everything you need and more at our Vermont Bed and Breakfast. Don't wait – book your room at our luxurious Vermont Bed and Breakfast today.