Located at the center of the Connecticut River Valley and encircled by green mountains and rolling hills, Brattleboro is the energetic and artistic hub for Southern Vermont. It is also the epitome of lively and eclectic events, including the Brattleboro Farmers Market, that attracts both local and international cultures. From incredible shopping, visits at the Brattleboro farmer's market, entertainment options, dining to outdoor adventures, and a thriving arts community, everyone is bound to get something that excites them downtown.
The town also features great places to stay while on your getaway, such as The Inn on Putney Road. The small 6-room Bed and Breakfast is close to town and offers an incomparable escape into nature.  With nearly an acre of award-winning gardens on-site, and 17 miles of walking trails and nature accessible from the back yard, you'll want for nothing during your time at this incredible Vermont Bed and Breakfast.  Rooms will book up quickly for the summer though, so book your room now!

A Day at the Brattleboro Farmers Market
The Brattleboro Farmers Market is an open-air farmers market selling handmade products, fresh produce, and food cultivated from all over the world. The Brattleboro Farmers Market is a warm and welcoming place to be on all Saturdays from 9 am to 2 pm. Located a little further from the road, it already feels like an alternate universe where everyone visits to enjoy themselves. This is because the incredible Brattleboro Farmers Market offers various interesting things like:
Stalls of food
Inside the Brattleboro Farmers market, you will find different cuisines from all over the world. You will find stalls of French, Italian, Indian, Chinese, Thai, and Malian food. This becomes very interesting as you will get the chance to taste every dish made by someone of that specific culture. The dish is also made fresh in front of you, which makes it more fascinating.
A Haven of Products
The Brattleboro Farmers Market offers handmade goods for sale such as alpaca products and jewelry vendors. They are also made right in front of you making it more thrilling and educative about different types of cultures.
More Than a Simple Market
Besides being a place for buying and selling, the Brattleboro Farmers Market is a beautiful place to enjoy great local music, catch up with old friends or even make other new ones in the cafe. It is also a labor of love for the entire community from the volunteers and vendors. You get to talk and interact with most of them getting you exposed to many beautiful ethnicities.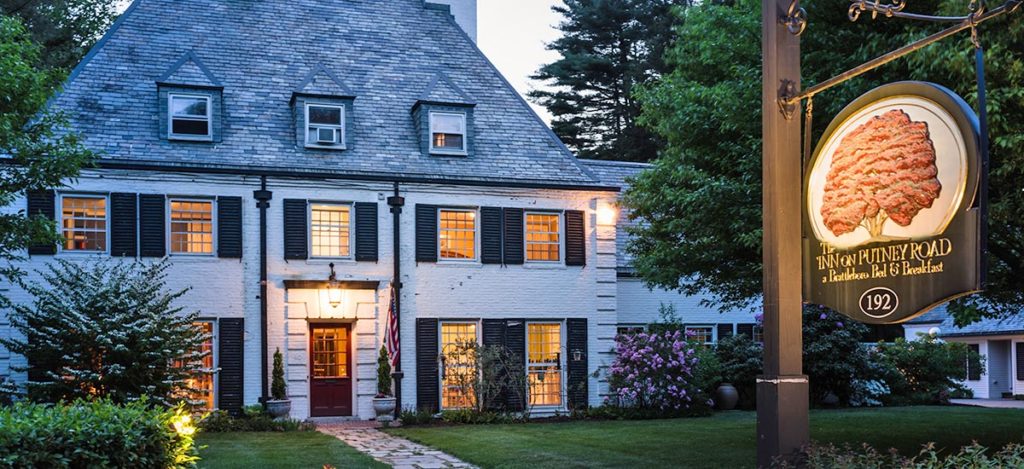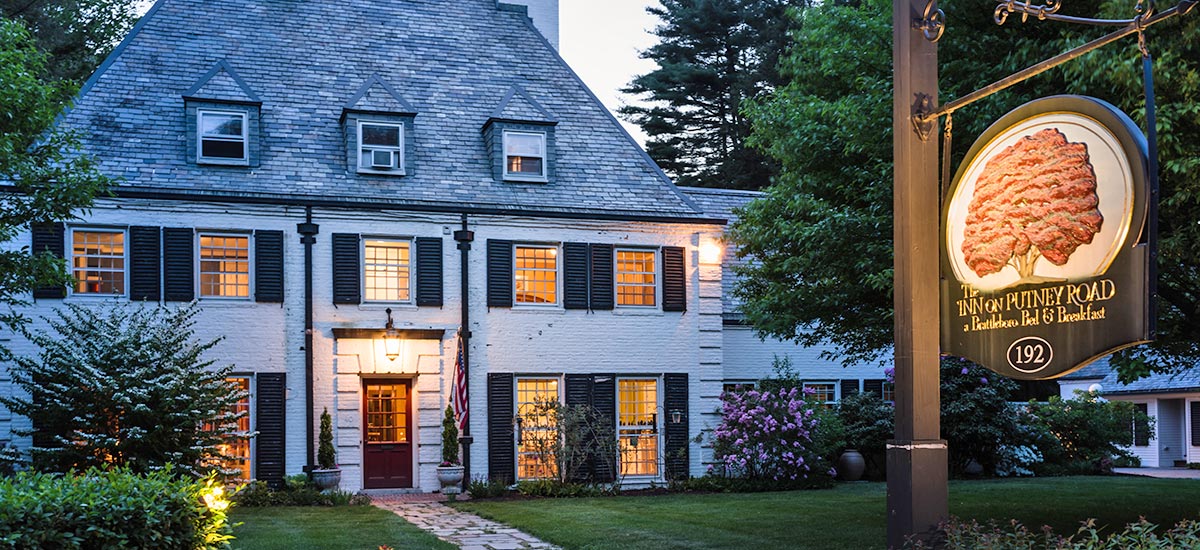 Where to Stay In Brattleboro
Besides being filled with many interesting activities like the wonderful Brattleboro Farmers Market, the town also boasts of luxurious inns where you can stay with your loved ones this summer. One of these inns is The Inn of Putney Road. It is a charming estate constructed in the French Baronial style and is a 5-minute walk from the downtown.
Each guest room offers plush robes, a private full bathroom, luxury bedding, and a deluxe Queen bed, and a host of other value-added amenities that will take your stay from ordinary to extraordinary. The room also has individually ducted heat and air conditioning, a refrigerator, a full coffee station, and seating areas. The rooms are just 6, with four of them in the main house and two in the separate carriage house, with private entrances. All are fully sanitized, sparkling clean, and spacious.
You can make your stay with us even more special by adding one of our romance packages, which include flowers, local gourmet chocolates, in-room massage packages, picnic, craft beer packages, and a variety of add-ons to celebrate your special event or customize your stay.
Our exceptional gardens and historical inn are also popular wedding spots throughout the year. Why stay in a tedious hotel when you can enjoy your getaway in an extraordinary garden in the beautiful southern part of Vermont? Book your room at our Vermont Bed and Breakfast today!