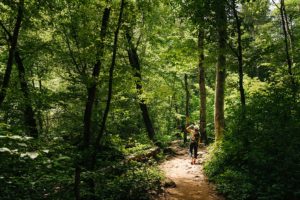 Brattleboro invites walking with its charming downtown, artsy shops and exceptional restaurants. Warmer, sunnier days also beckon nature lovers to explore the local trails. Challenging hikes can be found in the nearby forests, hills and mountains. However, those looking for a more leisurely pace, should explore the many beautiful walking trails. The Inn and Fortney Road, walking distance to the heart of Brattleboro, will be your serene retreat. Strolling our tranquil grounds and mature gardens will get you ready for more lovely walks. After a restful night, enjoy a gourmet meal in the sunny breakfast room. Plan a restorative getaway at our elegant and relaxing inn.
5 Wonderful Walking Trails Around Brattleboro
Brattleboro has a great variety of walking trails. Some are right outside our door, while others are a short drive away. Many hikes also include mature forests, fantastic bird watching, farm animals and guided nature talks. Here are some great ways to spend the day walking:
Hogle Wildlife Sanctuary – Begin your walking tour of Brattleboro right in our backyard. We are lucky to have a lovely one mile walking trail next to our location. It hugs the water and then leads to a 3.5 acre bird sanctuary. Bring your binoculars and keep an eye out for our local feathered residents.

Retreat Trails – This 9 mile network of trails is free and open to the public year-round. Trails weave through lush forests and along a historic farm. It also includes an interpretive trail with 18 placards along the path with fascinating facts and stories.

West River Trail

 – This trail, a former railbed, has been transformed into a 36-mile scenic path in the West River Valley. The lower section of the trail can be picked up in Brattleboro. While walking here in springtime, enjoy the blooming wild columbine and returning duck, geese and bald eagles.

Fort Dummer State Park – Fort Dummer settled in 1724, was the first permanent white settlement in Vermont. This historic park has 217 acres of forest to explore on three easy hiking paths. Sunset and Sunrise are pleasant loop trails, while Broad Brook Trail leads to a swimming hole.
Bonnyvale Environmental Education Center (BEEC) – The BEEC has many options to enjoy an interesting walk. Explore the 2 miles of trails on their beautiful location, that feature old majestic maples, spring wildflowers and sweeping views from Heifer Hill. In addition to lovely trails, they also offer "Walks and Talks"

 on topics from bees to beavers.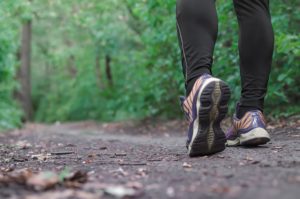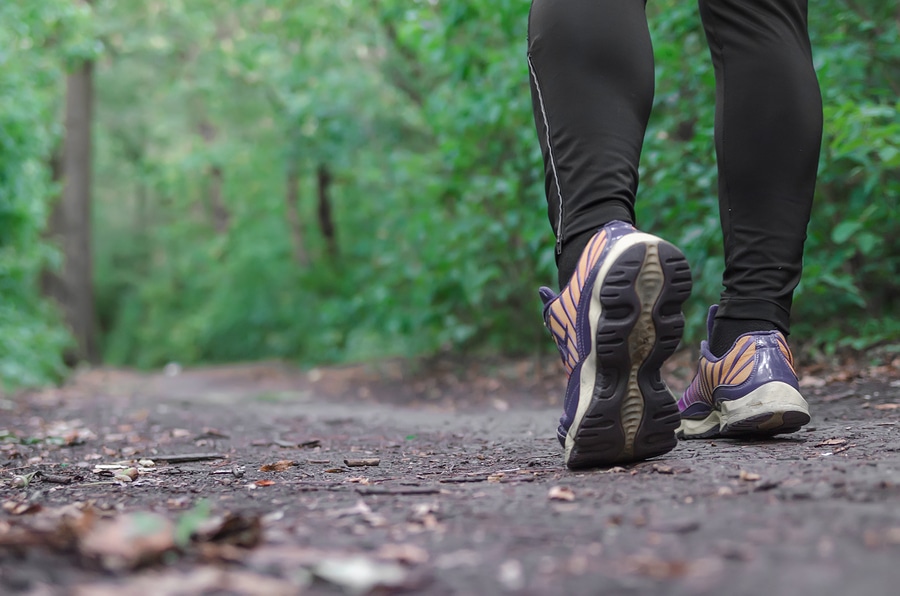 Our B&B guests love walking to the charming Brattleboro town center from our location. And the lively downtown has many fun events such as First Friday Gallery Walk and the Brattleboro Farmers Markets. Book a relaxing walking vacation today at The Inn and Fortney Road in quaint Brattleboro.