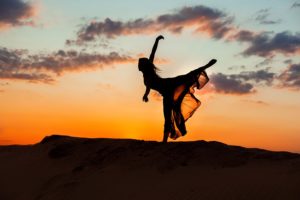 Dancing feet fill the streets of downtown Brattleboro this July. The Southern Vermont Dance Festival kicks off Thursday July 19th and the party continues all weekend until Sunday July 22nd. The festival celebrates it's 6th anniversary bringing dance classes, lectures and performances to beautiful Brattleboro. This charming New England town, a mecca for artists, welcomes all the joyful dance, visual arts, and live music. Stay at the tranquil Inn on Putney Road Bed and Breakfast during this exuberant festival. Rest your feet in our lovely gardens or soak them in the hot tub, then relax in a luxury guest room for the night. Our delicious gourmet breakfast will have you ready for another day exploring the festival. Book your stay and enjoy an easy, walkable location to all the festival activities.
Festival Dance Classes
The festival offers an dizzying array of classes for enthusiasts, students and professionals.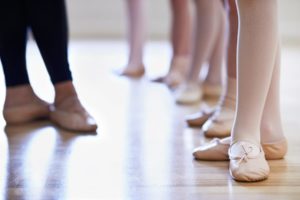 There are over 100 classes during the four days and registration is required to participate. Not only are all ability levels available but there's a class in every dance style.
The classics classes include Ballet, Modern, Tap, and Jazz classes.  Try a class with a twist such as Cabaret Style Jazz, Country Swing, and Shim Sham Shimmy. Perhaps learn the style of a master in these classes: Dunham Technique, Simonson Jazz,  Isadora Duncan, Silvestre Modern, and Giordano Jazz. Between classes stretch and strengthen with a Yoga, Pilates or Meditation practice. Travel to another country while learning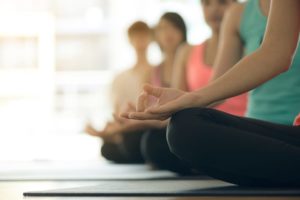 Afro-Brazilian, Bollywood, Israeli Contemporary Dance, and Turkish Style Belly Dance. Contemporary dance include Improvisation, "Stomp" Style, Hip Hop, and Street Dancing classes.
Live Music and Dance Performances
The weekend has many live music shows, performances and free community events all around Brattleboro. Thursday's Welcome Festival starts the party at the River Garden. Pliny Park will also host concerts, in addition to the newly renovated Stone Church. Enjoy a picnic dinner and concert at the lovely Retreat Farm on Saturday evening. The historic Latchis Theater puts on two galas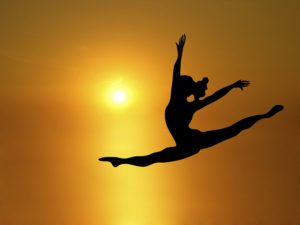 Thursday and Friday. Scott Farm and Stone Trust also have an outdoor Promenade performance showing the work of 10 artists. Join a tap or hip hop class, a yoga workshop or enjoy some live music at the Brattleboro Savings and Loan Front Lawn. And there are dozens of other free events throughout the weekend.
Begin your summer vacation with the joy of dance and music, all while visiting historic Brattleboro. After working up an appetite dancing, try the many amazing restaurants found downtown. Brattleboro offers the perfect stage for the art of motion. And the Inn on Putney Road, a short stroll to the festival events, has all the comfort and privacy for a perfect getaway. Reserve a room with us today and  enjoy an elegant stay during the dance celebration.