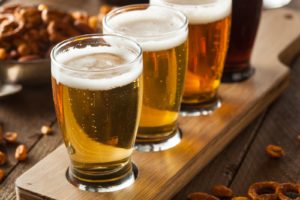 The charming town of Brattleboro, in southern Vermont, is a worthwhile stop at any time of year. Whether you're here for the picturesque surroundings, or whether you want to wander down the historic downtown, lined with galleries, shops, theaters, and more, you'll soon see why Brattleboro has long been a popular travel destination.  Brattleboro is a lively little town, with a variety of festivals and events happening throughout the year.  In fact, coming up in May is the ever-popular Brattleboro Brewers Festival.  Craft Beer lovers and brewing enthusiasts will soon descend upon Brattleboro! Book your room at our Vermont Bed and Breakfast today.
Craft Beer in Brattleboro
The craft beer industry is thriving in Vermont.  In fact, with beers infused with local ingredients and handmade with Vermont's unique passion for crafting, we'll venture to say that the craft beer in Brattleboro is as good as it gets.  There are three fantastic breweries right here in town, all of which use different techniques and flavors, resulting in what we consider to be the finest beer around. They are Whetstone Station Restaurant and Brewery, Hermit Thrush Brewery, and Saxtons River Distillery.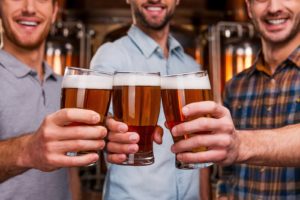 Though you can stop in for a cold pint of craft beer at any one of these stations throughout the year, there's no better time for a beer lover to be in Brattleboro than May.  This year, the annual Brattleboro Brewers Festival will be held on May 27, 2017. Brewers from all over the country will be here, offering samplings of their best craft beer.  The list of participants for this year looks to be exceptional, and includes the following:
In total, there will be 30 different breweries, each offering their finest selection of craft beer for festival participants.  In addition to beer, there will be food for purchase from local restaurants, and live music to keep the party flowing throughout the afternoon.  Tickets are already on sale, and include entrance into the festival, your first 8 beer samples, and a souvenir tasting glass.  At only 10 minutes away from the festival venue, our Brattleboro Bed and Breakfast is the perfect place to stay. Book your room with us today!