As we head into the busiest season of the year – and also one of the most beautiful here at our Brattleboro, VT, Bed and Breakfast – it's time to plan the best getaway of the season. There's no better place to enjoy the magical world of Vermont in winter than at our Bed and Breakfast. We're located in the charming town of Brattleboro in southern Vermont, where you'll find a rural landscape blanketed with snow that looks like something from a Hallmark movie.
While you're busy enjoying the best of this festive season, give yourself some time to unplug and relax, too. There's no better place to do that than our Vermont Bed and Breakfast. Vermont in winter offers the perfect excuse to stay indoors, curl up by a cozy fire with a good book, sip a glass of local wine or beer, and enjoy some uninterrupted time with your sweetheart. When you need fresh air, there are miles of trails just beyond our back yard, where you can soak up the stark beauty of Vermont in winter.
The Inn on Putney Road truly is an unprecedented getaway. Though we offer a charming paradise to visit any time of year, we'd love to show you the unforgettable beauty of Vermont in winter. Get cozy with us this winter and book your room at our Vermont Bed and Breakfast today!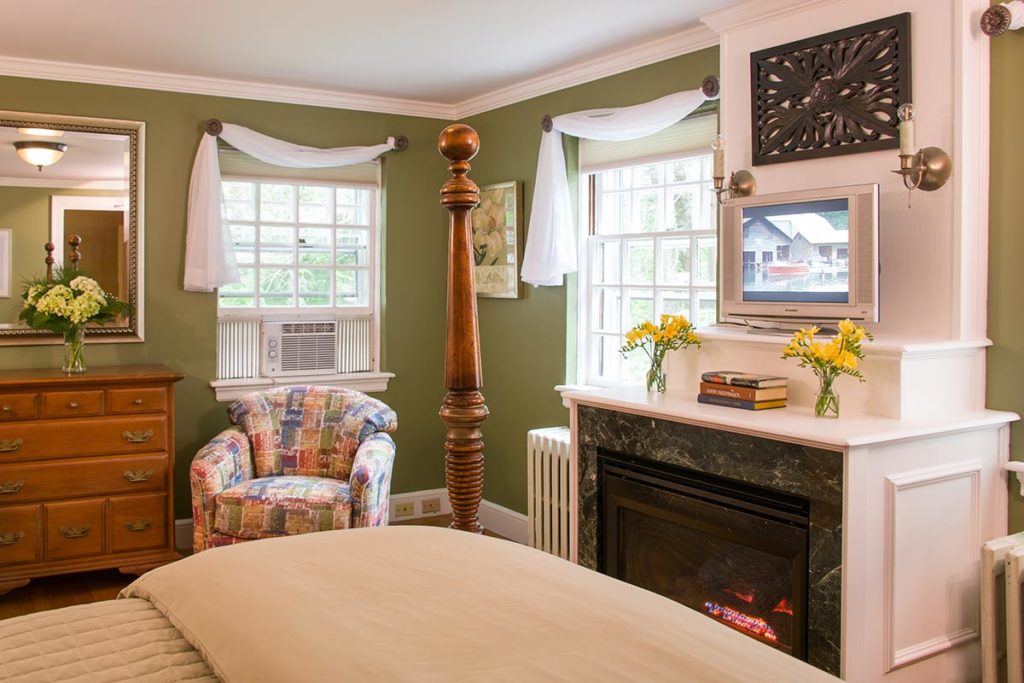 The Best Place to Enjoy Vermont in Winter
From the charming village of Woodstock to the gorgeous postcard-worthy town of Stowe, there are plenty of great places to visit in Vermont in winter. As special as these places are, they do little to compare to our luxury Vermont Bed and Breakfast in Brattleboro. We offer an extraordinary escape from your worries and a perfect place to slow down, reconnect and spend some intimate time together away from home.
Unlike traditional hotels and other busy towns, our  French Baronial-style Inn sits on a gorgeous parcel of land just outside downtown Brattleboro and backs up against the Retreat Meadow and the popular Retreat Trails. You'll feel miles away from anything busy here, and with just four guest rooms in the main house, with an additional guest room with a private entrance in the carriage house, you won't feel crowded by other guests, either.
Our spacious suites offer deluxe queen beds, luxuriously soft bedding, seating areas, private bathrooms, and much more. Some even have their own gas fireplaces, and all are tastefully and classically decorated. There's truly no better place to enjoy a few relaxing days out of the elements of Vermont in winter.
In the morning, we'll treat you to a sumptuous breakfast – one of the simplest pleasures that we are pleased to offer. Whether you want to continue unwinding in our beautiful guest rooms and common areas or feel like venturing outdoors to enjoy the magic of Vermont in winter, you'll be well-fueled and ready for anything.
If you want to make your getaway even more amazing, consider adding one or more of our specials and packages to your stay. From having a fresh bouquet waiting for you in your room to a relaxing in-room massage, we're happy to help you make your trip to Vermont in winter even more unforgettable.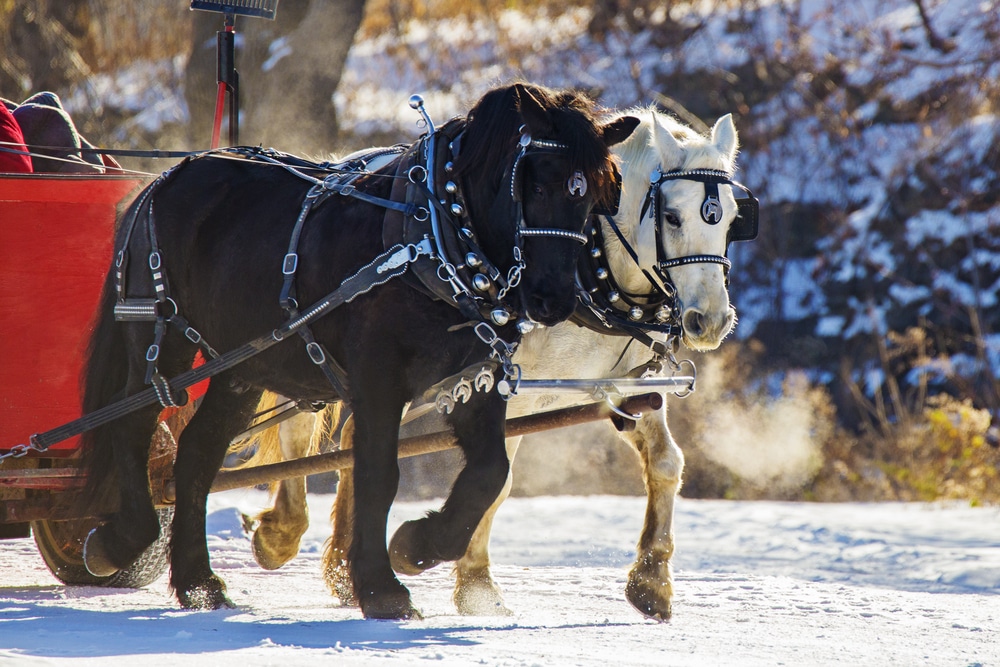 The Best Things to do in Vermont This Winter
Once the snow begins to fly in earnest, Vermont will be transformed into a veritable winter wonderful that is stunningly beautiful – and it's then that you'll find a unique variety of things to do in Vermont in winter. Though there are plenty of Things to do in Vermont in winter, there are just as many things to do indoors, protected from the harsh elements of this outdoor lover's paradise.
Though you're welcome to enjoy the relaxing oasis of our Vermont Bed and Breakfast and our charming common areas, we also know the lure of a fresh, powdery blanket of snow. To that end, below, we've listed a few of our favorite things to do in Vermont in winter.
Brattleboro is a charming paradise reflective of the very best of Vermont in winter – especially when you spend your evenings with us at our Brattleboro, VT, Bed and Breakfast. Book your room today!